Intensive animal-friendly pig production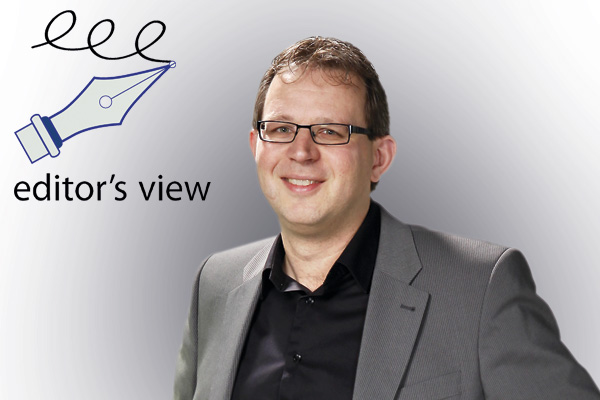 I've stated it more than once – and I say it again – organic farming cannot be the long-term solution for feeding the world.
The world increasingly needs to be fed on the one hand and animal welfare and environmental demands are growing in many places on the other – simultaneously. Nowhere better these two worlds collide than in Denmark – one of the world's largest export countries of piglets.
This week I visited Denmark's biannual agricultural show Agromek, in Herning, and learned once more about the country's ever-tightening antibiotic usage legislation, its government aiming for a strong reduction of pre-weaning mortality, goals of achieving 10% free-farrowing in 2020 as well as ongoing attempts to prevent ammonia and bad odours from getting into the environment.
From all internationally strong pig countries, nowhere is the effort to step up welfare and environmental rules as high as in Denmark, and yet here, it never seems to be enough. Always new targets have to be set, always new targets have to be met. Listening to this all, my appreciation instantly grew for the fact that they keep their heads up and try.
Surely at some point they run out of energy? Surely the voices of protest from the farming population I described in my previous Editor's View will lead to a standstill of development? Or otherwise the public opinion will kill the country's pig industry?
The Danes, however, surely like their enigmas and must have even embraced them. How to combine ever-growing larger litters with less mortality? How to produce more pigs but have less ammonia release into the environment? And how to increase animal welfare but still remain profitable? Questions like these were centre stage when listening to several presentations at the Danish Pig Research Centre (VSP). Rather than accepting that these are opposite goals, the researchers aim to analyse the core of each problem and try to solve these – and look, bit by bit, they move the boundaries.
The development of the Free Farrowing pen as well as the SWAP pen is a good example of this. Scientists have not cracked all the mysteries, but once indeed all the ins and outs are known around 'killer sows', i.e. those capable of crushing their piglets extensively, and once that hazardous time window is defined, free farrowing might be on its way to success.
Only when combining a higher welfare and a better environment with better technology, pig production will be able to contribute sustainably to feed the world in the future – and be accepted at the same time.
Organic production – however adorable pigs look in the fields and however exquisite they may taste – is for that reason simply destined to remain a niche market.