'Inexcusable: Non-compliance with sow stall ban in EU'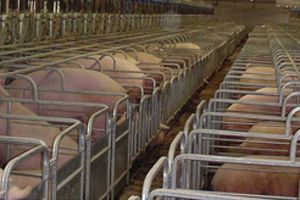 Recently the issue of 17 EU states not being fully compliant with the EU's partial ban on sow stalls, came to light. Regarding this, Owen Paterson, DEFRA environment secretary has told Pig Progress – the fact that there are only 10 fully compliant states is inexcusable.
As of 1 January the ban on the use of sow stalls in pig production came into effect in the EU, while the practice has been banned in the UK since 1999. With the latest figures stating that a total of 17 out of 27 member states are still not fully compliant with the EU's partial ban on stalls, Owen Paterson said called for 'vigorous action against countries that flout the EU sow stall ban' and further commented on the situation:

Inexcusable
Environment secretary Owen Paterson told Pig Progress: "EU countries have had 12 years to bring in a ban on sow stalls so it is inexcusable that only 10 of them fully comply with the regulations. I want far better levels of compliance quickly. If people care about the welfare of the animal their pork and bacon comes from they should buy British."

"Our farmers did away with these cruel contraptions 14 years ago at a considerable cost to their businesses. It makes it hard to compete on price with countries that continue to flout the law. British farmers should be rewarded for their high welfare standards, not penalised."

The secretary had previously raised the issue of compliance with the sow stall ban during his recent meeting with Commissioner Borg, who promised to take action. This was reiterated by the Commissioner at EU council.

Infringement proceedings
Levels of compliance of the EU ban were discussed on 28 January at EU Council, in which the Council announced that infringement proceedings against non-complaint nations would begin from February 2013.

According to DEFRA:
•  21 member states provided info on their compliance – only 10 expected to be fully compliant. Data for other member states is expected in the next three months.
•  The high standards of British pig welfare are recognised the world over. Australia recently opened a new pork market for British farmers in recognition of the high welfare standards in the UK.

Some of the major pig producing countries, Germany, France and Ireland are reported to be least compliant. Germany's level of compliance is estimated at 73%, France's at 72% and Ireland's at 82%. While Denmark is 94% compliant and the Netherlands 98%.

****To view compliance by country, click here.