Hypor Maxter boars arrive at Cypriot partner Animalia Genetics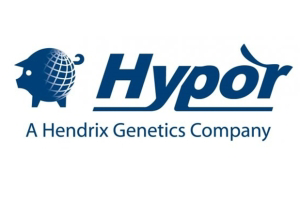 Pig genetics company Hypor is transporting Maxter boars from France to Cyprus today. The animals shall strengthen the Cypriot market with quality lean meat.
With this project the Cypriot company Animalia Genetics aims to build a steady robust pork production in Cyprus.

Michael Papaefstathiou, managing director Animalia Genetics, said that the choice for these Pietrain boars was releated to 'excellent production performance and the best quality meat'.

Animalia Genetics was founded in 1985 and the company is focused solely on the production and sales of breeding animals and semen. It holds a market share in Cyprus of approximately 40%. The size of the nucleus farm is 1,000 sows, including rearing. Not only does the farm include a testing area, its artificial insemination center holds over 100 places.

Hypor is part of Hendrix Genetics, a leading multispecies breeding company.