High feed prices likely to cause losses for US pork producers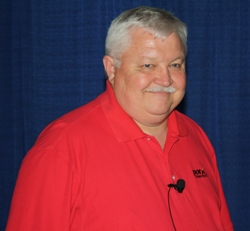 High feed prices could lead to losses up to $12 per head for US pork producers in the next year until May 2012, agricultural economist Dr Steve Meyer told his audience in his pork outlook at World Pork Expo, in Des Moines, Iowa.
Meyer, from Paragon Economics, said that although prices paid for slaughter pigs are likely to grow in the months to come, so will the prices for feed. Two climatic causes pay a major role in this development.
Drought and floodings
A long unusual phase of drought has had its impact on the quality of current crops – the last comparable one happened in 1988, so 23 years ago. In addition, extensive floodings in e.g. the states of Louisiana, Mississippi, Missouri and North Dakota have led to many lands being flooded and being temporarily unavailable for crop production. Other states also faced losses.
This, in combination with various other market factors, will lead to losses for pork producers in the shorter term and also in the somewhat longer term, Meyer indicated. For 2011, he expected losses for US pork producers to come down to $4.76 per head sold, and for a full year, until May 2012, this could be even $11.82 per head.
In 2010, profits were about $10.25 per head, he said.
Meyer mentioned also some positive points for the pork industry – mainly the beef industry has seen some declines in the last couple of years, which is still an effect of the credit crunch. Effects of this are likely to be present from now until 2013 and will lead to higher prices for beef, favourably for more affordable meats like pork, Meyer said.
Related websites:
• World Pork Expo