Gold medallist Hy-Care on show at EuroTier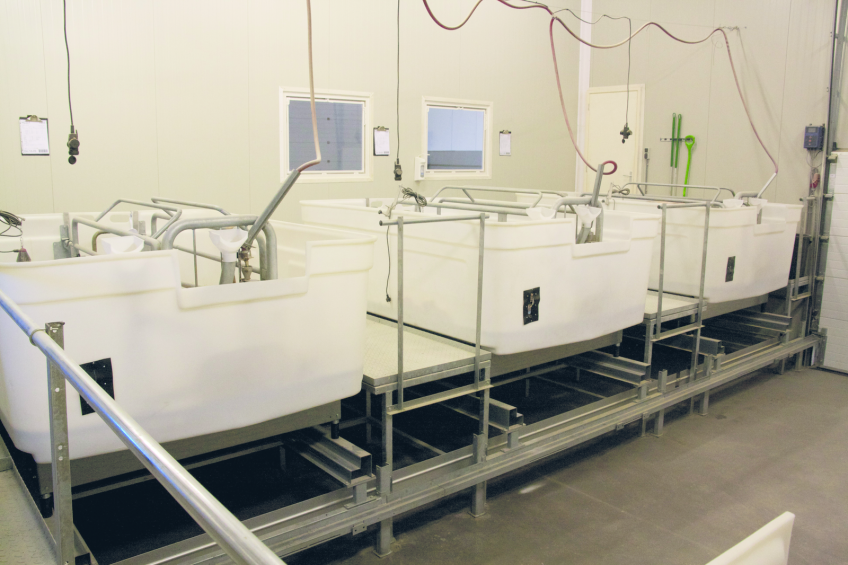 Gold medal winning concept Hy-Care, a new housing concept in which farrowing sows and weaned piglets are kept in moveable pens, will be prominently on show at the upcoming EuroTier.
The product has been launched by Dutch livestock equipment company MS Schippers.
The concept allows it to place the pen in an optimal environment, both for the animals as the animal caretaker. In the system five different rooms are distinguished.
Good care is the base for success in the farrowing period. That is why this farrowing room is designed to make the work for the animal caretaker as nice and easy as possible. It is easy to reach all animals as there is a work platform along three sides of each pen. By focusing on this room, the concept guarantees a high quality of care during farrowing until piglets are five days old.
Once the piglets reach that age, the pens are moved to the nursing and piglet rearing rooms where less intensive care is necessary. The animals are checked daily in these rooms, but if work in a pen is necessary, for example for vaccinations, this pen comes to a specially designed workspace area automatically by a rail and lift system. Necessary work can be carried out here. At this workplace farm staff can walk around the pen, with all tools within reach for an optimal care.
Additionally, there is a toilet, where all pens are brought each week to remove all the manure from the pen. Finally there is a washing machine that cleans all pens between rounds resulting in 100% germ free pens.
The system is characterised by the avoidance of cross-contamination between pens and groups of animals, which leads to a significantly improved state of health, a reduction in the use of medication and optimal production results.

A prototype of the system is currently being tested. During these trials so far 48 sows have farrowed; results look promising, the company states in a press release.
Behaviour of both sows and piglets has not been observed to be negatively influenced by the pen transport, the company writes. In addition, it states that the mortality rate in the farrowing phase is 20% lower than the Dutch average (lower than 10%) and the piglets reach at 60 days of age on average 25 kg, circa 20% heavier than under regular conditions.
Read more about the award winning pig innovations.

The company can be found at EuroTier in Hall 09, stand H25.