German pig producers in limbo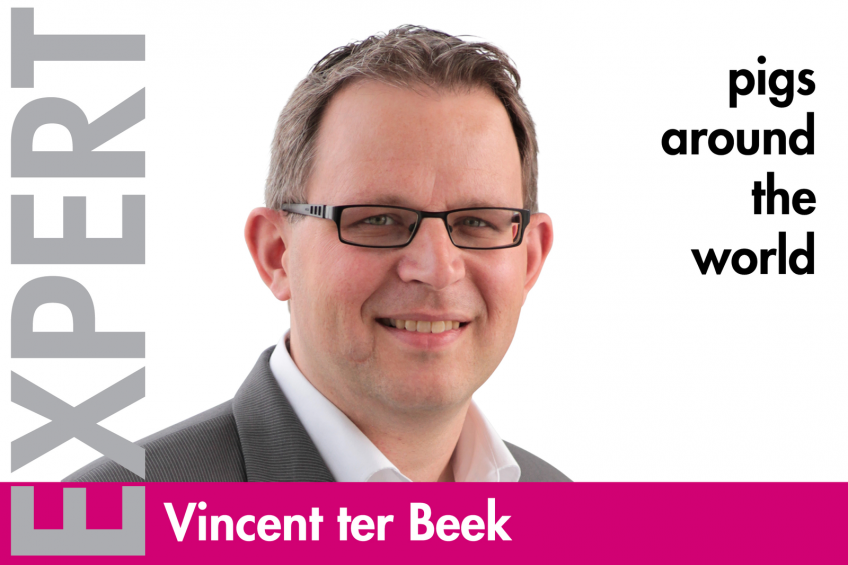 An official scientific advice has sent a shiver through Germany's pig industry recently. The country would have to adopt much stricter pig welfare regulations, it said. The big question is – what to invest in now?
Just to start at the beginning – the opinion was launched earlier this year by the German ministry for food and agriculture (BMEL)'s advisory council. Its message: the German pig industry should really start stepping up its minimum welfare standards.
To quote the German pig magazine SUS, some elements would include:
Access for all animals to more than 1 climate zone (preferably outside);
More space per animal;
Ban on non-curative actions like castration and tail docking;
Significantly lower use of the vet;
Higher education and motivation of staff.
The German pig industry reacted with anxiety. SUS magazine pointed to similar very strict legislation in Sweden, in place since the 1980s.
The interesting article connected the introduction of very stringent animal welfare legislation in Sweden to high production costs, the disappearance of many pig producers, and also the disappearance of a large chunk of the Swedish pig inventory.
Production costs, producers and pigs
SUS quoted InterPig, a bureau from Wageningen University in the Netherlands. Every 2 years, the organisation compares production costs in many countries inside and outside the European Union. According to InterPig, the Swedish production costs per kg liveweight were €1.93 (2011) and €2.03 (2013) – the highest in Europe.
From over 14,000 pig producers in 1990, Sweden went to barely 3,000 in 2014, according to figures by Eurostat, dropped to 1,700 in 2010, from almost 2,800 in 2005. Admittedly, this is going fast, but consolidation is seen everywhere.
In Sweden, however, also the total number of pigs dropped, as in 2005, the total number of pigs was 1.8 million and in 2010 this was 1.5 million, Eurostat reveals.
The SUS article concludes with pointing to the fact that as a result of the animal welfare regulations, foreigners (Finland) have taken a strong interest in the Swedish pig market, with increased pork exports from Denmark to Sweden and Danish takeovers in the meatpacking business.
It goes without debate that the Danes (and the Dutch) would be willing to lend a 'helping hand' should the German pig herd substantially shrink as well.
Sustainable way to produce pigs
It's easy to see why the advice has led to anxiety in Germany. Many pig farmers wonder what will happen to them next? Will they survive? Should they, for example, invest in new farm techniques, like e.g. methods to drastically reduce pre-weaning mortality – or will free farrowing systems become mandatory very shortly?
I think it is wise for Germany to look across the borders for help before stringent animal welfare laws are put in place. And there is already so much happening! Antibiotics use is increasingly monitored, castration as well as tail docking are being studied and voluntary initiatives are being rolled out to achieve this (note: better FCR with entires!).
What is needed is clarity, preferably outlining a sustainable way to enhance welfare and at the same time keep the farm profitable. That something like that is possible, is proved by this farm in Denmark – or take a look at this smart solution of providing extra space by adding a balcony in-house.
The search is ongoing, but if only the Germans get the time to develop their way of dealing with the challenge – together with partners everywhere – the advice might be the start of something good. After all, Germany is Europe's dominant nation with regard to swine numbers.
What happens in Germany definitely doesn't stay there.