Genesus ships pig stock to China, Japan, Russia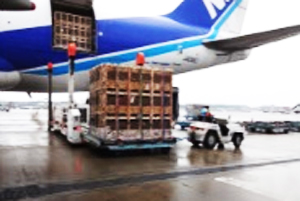 Genesus in a span of 72 hours shipped three Boeing 747's of Elite Swine Breeding Stock.
One 747 went to China, another 747 to Japan, the other 747 to Russia; an unprecedented volume in swine genetics of registered purebred boars and gilts.

The China buyers were Best Genetics & Kangle and in Japan Nippon Ham received the shipment, while Ariant in Russia also received stock.

"Genesus quality and performance continues to be recognized globally," said Jim Long, president and CEO of Genesus Inc.