ForFarmers and Hendrix to create Europe's largest feed company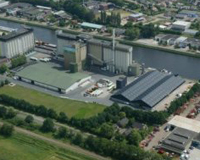 Netherlands based feed companies ForFarmers and Nutreco today have signed an agreement whereby ForFarmers takes over Hendrix UTD, the feed businesses of Nutreco in The Netherlands, Belgium and Germany, creating the largest feed firm in Europe.
The sale of Hendrix is agreed for a total consideration of €92.5 million, resulting in a book profit for
Nutreco at completion. As part of the transaction,
Nutreco
and
ForFarmers
have entered into a long term strategic partnership, including a know-how agreement.
Nutreco and ForFarmers plan to conclude a definitive agreement upon completion of required consultation with the relevant works councils.
It is expected that completion of the transaction will take place in the first quarter of 2012 upon ForFarmers gaining regulatory approval from the European anti-competition authorities and shareholder approval.
Approximately 690 employees that work for Hendrix will transfer to the new owner. All together 1,500 people will work for the new entity.
With this transaction ForFarmers takes over Hendrix UTD (Netherlands) and Hendrix UTD GmbH (Germany), Hendrix Broilers, Hendrix Haeck, Pavo, Reudink, Hedimix and Hendrix Illesch.
The takeover creates the largest feed company in Europe with a turnover of €5 billion and a production of six million tons of feed, divided in 4.5 million tons of compound feed and 1.5 million tons of single raw materials, dry and wet by-products.
Consolidating markets
Wout Dekker, CEO of Nutreco said that the sale of Hendrix is in line with Nutreco's strategy to participate in the consolidation of the compound feed industry in mature markets such as the Netherlands and Belgium.
"After intensive examination of the strategic options, we came to the conclusion that in a consolidating market, the sale of Hendrix to ForFarmers provides best future opportunities for Hendrix and its stakeholders. ForFarmers is a strong and excellent new owner for Hendrix and a long term strategic partner for Nutreco."
For Bert-Jan Ruumpol, CEO of ForFarmers the takeover is a further step in the company's ambition to become one of the best and most customer focused animal feed companies of Europe.
"In order to continuously improve, we want and need to grow. We aim to make an optimal contribution to the return on farms. This can only be achieved if you have the best knowledge and people at your disposal.
"As a partner of Nutreco, we can also make use of Nutreco's global knowledge. With a flexible, internationally growing organisation, we are a challenging working environment for all employees and dealers."
ForFarmers Group
ForFarmers
sells its feeds in the Netherlands, Belgium and Germany. It operates 10 production facilities in the Netherlands and Germany, is headquartered in Lochem (
photo
), the Netherlands and employs 840 people. Production in 2010 was 2.84 million tons of feed of which 2.4 million tons of compound feed.
It holds a majority stake in Cefetra, an international trading and logistic company for raw materials for feed, food and fuel, and as such an important supplier for the compound feed industry. Last year almost 19 million tons of agricultural raw materials were traded.
Hendrix is a leading supplier of compound feed in the Netherlands and Belgium with a strong regional market position in Germany.
Hendrix operates 10 production facilities with total capacity of 2.5 million tons. Hendrix has an extensive dealer network. In 2010 revenues amounted to approximately €830 million.