Focus on liquid feeding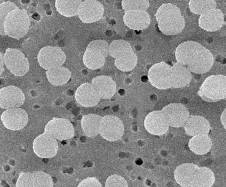 Over 200 experts and professionals of pig production from France, Europe and Asia gathered last November in the French city of St Malo, for a technical seminar on liquid feeding. Academic and industry speakers from diverse backgrounds reviewed the concepts and practices of liquid feeding.
By Vincent ter Beek
Liquid feeding, as is well known, has its pros and cons. Using liquid feed could lead to better performance results in sows, growers or fatteners, than when applying dry feeding. However, liquid feed is also full of bacteria and processes, often causing variability in feed quality. Hence, knowledge is key to prepare high-quality feed with a consistent quality (see e.g. Pig Progress 24.02).
In order to increase awareness around this theme, French animal nutrition company Lallemand made the topic key subject of its annual technical seminar, held last November in St Malo. Both problems and possible solutions were addressed.
Biofilms
Biofilms are defined as a community of micro-organisms, adhering to each other and fixed to a surface. These appear, for instance, in pipes of feeding systems. Bacterial processes within biofilms could eventually influence total liquid feed quality. Biofilm expert, Professor Olivier Sire, from Bretagne-Sud University in France, introduced the theme, emphasising a mentality change with regard to hygiene. "Today, the microbial ecology approach is slowly replacing the hygienist approach, favouring the establishment of a positive biofilm rather than total microbes eradication, which is a utopia," he said.
"The idea is to consider a building or equipment as an ecosystem in itself and try to add or favour the development of harmless or positive micro-organisms that will exclude pathogens. This approach, that can be applied to many fields, is more realistic than disinfection, but also more economical and ecological."
Caught on camera on microscopic level of only several µm: Lactic acid bacteria Pedicoccus acidilactici MA 18/5 M

.
This same theme was advocated by Franck Foesser, from the company DuPont DeNemours, who spoke about cleaning and disinfection of liquid feed equipments. Foesser was quick to say that no matter what cleaning/disinfection cycle is used, some bacteria will always remain in tanks. He showed results of a study by Eric Royer (IFIP, 2004), indicating that it only takes two to three days for the bacteria to recolonise equipment surfaces. According to Foesser, the best approach is to favour the development of a positive biofilm by creating conditions which are optimal for the development of lactic acid bacteria (LAB).
Controlled fermentation
Two well-known scientists on liquid feeding for pigs, Dr Jane Beal and Professor Peter Brooks (both from Plymouth University, UK), spoke on their progress in their research of farm-to-farm variations in liquid feed. The variability of feed quality is one of the recurring issues in applying spontaneous fermentation, when LAB naturally present in the grains are allowed to grow. One of the causes of farm-to-farm variability is the discrepancy in grain microflora, leading to poor fermentation and the degradation of synthetic amino acids.
Variations, according to Beal and Brooks, can be limited by using controlled batch fermentation.This process produces a rapid acidification of the feed and limits the development of pathogenic bacteria, in particular E. coli, which, according to Beal are responsible for the degradation of synthetic lysine during feed fermentation.
ProBioMas project
In order to take lactic fermentation and equipment hygiene one step further, Lallemand Animal Nutrition teamed up with French feed equipment company Acemo, as well as Noé, Inzo and the University of Bretagne-Sud, to start the three-year ProBioMas project. PhD student Marjorie Dujardin revealed two preliminary results:
• Temperature has an effect on liquid feed quality and lactic acid development. Dujardin revealed that a difference of +5°C (from 20 to 25°C) sees the onset of fermentation ten hours earlier, leading to a pH 4 attained 14 hours earlier. This leaves less time for potentially pathogenic bacteria to develop.
• Using an inoculum from the previous fermentation batch proved to be useful too. In the case of uncontrolled fermentation (only wheat and water), fermentation only starts after the first twelve hours at 20°C. This leaves time for all kind of micro-organisms to grow. When 20% inoculum is left for a second round of fermentation, acidification starts immediately, and the feed final pH is lower after 24 hours. This, in turn, leads to a better feed hygiene.
Read more on the ProBioMas project in Pig Progress 25.06