Finnish pork producer withdraws investments from Russia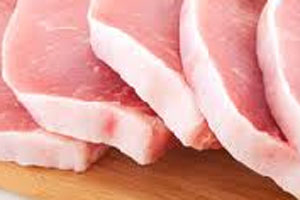 Finland-based food group Atria will stop primary pork production in Russia and will sell its main assets in the Moscow Region, including a pork farm, according to the management of the company. Atria said the unprofitable pork operations at its Campofarm farm will be sold by the end of 2014.
According to experts, Atria started having problems on the Russian market since Russia joined the WTO in August 2012. A significant drop in pork prices was seen along with a rise in prices for compound feed production. These trends cut the profit of small and medium-sized producers.

Due to the discontinuation of primary pork production and of production operations in Moscow, Atria will recognise a total of EUR 25.0 million of non-recurring costs, EUR 17.4 million of which will be allocated to EBIT.

However, the investments will be withdrawn only from the Moscow assets – the company intend to continue developing its Leningrad project where currently it has the capacity for the production of 130 tonnes of finished products per day. At the same time, Atria will not leave the Russian pork market –  sales in Moscow and other Russian cities will continue under the Campomos brand.