Feeding starfish to just-weaned piglets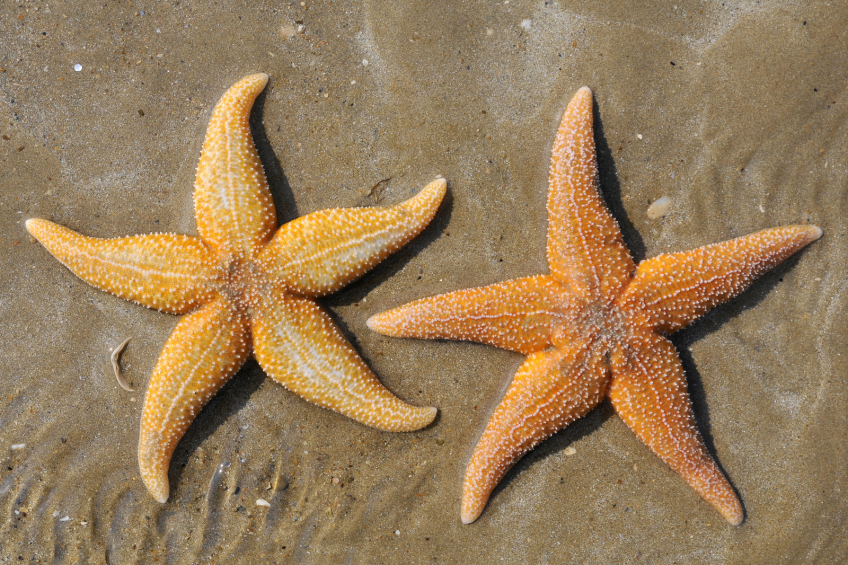 Starfish, would this make a good feed ingredient for just-weaned piglets? Danish researchers dived into this question and found some promising results.
In a recent article in Animal Feed Science and Technology, researchers from the University of Aarhus describe why they chose for common starfish (Asterias rubens). They write: "The global demand for protein feedstuffs for use in animal nutrition is increasing, and the livestock sector is driven to explore alternative feed ingredients in order to maintain the competitiveness of livestock products. Therefore, there is an increasing interest in maximising the use of sustainable and locally produced protein sources, and starfish may be such an ingredient."
Effects of including starfish meal
The scientists write, "The effects of including starfish meal as an alternative protein source in diets for piglets on performance, faeces characteristics and plasma parameters were investigated."
They formulated four diets to contain different protein sources:
• Fish meal;
• Extruded soybean meal;
• Starfish meal at 50 g/kg (SM50)
• Starfish meal at 100 g/kg (SM100).
The researchers write: "All diets contained 174.4 g soybean meal/kg feed and were supplemented by up to 166-172 g standardised ileal digestible crude protein/kg feed with either fish meal, extruded soybean meal, starfish meal or a combination giving rise to two starfish meal + extruded soybean meal diets with different levels of starfish meal and extruded soybean meal."
[([002_622_rb-image-2772529.jpeg])]
Want to know more on alternative protein sources? Visit All About Feed's brand new New Proteins section.
The trial one week after weaning
In the scientific article, it is described how one week after weaning, 96 pigs with a body weight of roughly 9.6 kg were housed individually and allocated to one of the four diets and fed ad libitum for a 14 day period. Each diet had 24 piglets consuming it. Average daily feed intake (ADFI), average daily gain (ADG) and feed conversion ratio (FCR) were determined.
Pigs fed the SM100 diet had a 23-28% lower ADG than pigs fed the fish meal, extruded soybean meal and SM50 diets, despite the fact that they ate the same amount of feed. Faeces characteristics were evaluated by scoring during five days, and no differences were observed, indicating no effect of the diet on diarrhoea.
Blood and plasma samples
The scientists go on to explain how blood samples were collected on day 15. Plasma urea nitrogen in SM100 was higher than the concentrations in extruded soybean meal and SM50 but not the fish meal. Plasma calcium concentration was higher in pigs receiving SM100 compared to fish meal, extruded soybean meal and SM50.
The opposite was the case, the researchers found, with phosphorus where the concentration was lower in SM100 compared to fish meal, extruded soybean meal and SM50.
In conclusion, feeding 50 g starfish meal/kg resulted in a performance equal to pigs fed the control diets. Inclusion of 100 g starfish meal/kg in the diet affected performance negatively due to a wide Ca:P affecting digestibility and absorption of phosphorus negatively.
Maximum inclusion level of starfish meal
Thus, the researchers conclude that the determining factor for the maximum inclusion level of starfish meal in diets for piglets may be the dietary calcium level and the resulting Ca:P in relation to the nutritional requirements.
The scientific article was written by P. Sørensen and J.V. Nørgaard, both attached to the Department of Animal Science, Aarhus University, Foulum, Denmark.