Feed costs push Canada's Big Sky Farms pig farm into receivership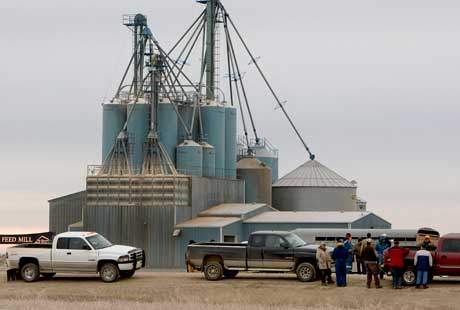 In a startling sign of the North American hog industry's struggle with the rocketing price of animal feed, Big Sky Farms, Canada's second-biggest pig producer, has gone into receivership, Reuters reports.
Big Sky Farms produces roughly 1 million pigs annually and accounts for 40 percent of Saskatchewan's total hog production.
The company is based in Humboldt, Saskatchewan.
Receivership is the situation where an outside party takes over a company while it focuses on either restructuring its debt or it sold, explained Neil Ketilson of pig industry group Sask Pork.
Big Sky CE Casey Smit said the company would operate for now with no plans to lay off staff or liquidate its pig inventory, reported Ketilson, who has spoken to Smit. He said the receiver would ensure that there was money to feed the pigs.
Smit could not be reached for comment, but in an interview with the Manitoba Farm Journal, however, he was quoted at saying that because of the drought driving up feed costs, Big Sky was losing C$40 to C$50 (€31.68 to €39.60) on every pig Big Sky Farms sent to market.
A possible Big Sky liquidation would have a far-ranging impact on Western Canada's swine industry, including feed mills, truckers and hog processors.
Big Sky is one of the suppliers for packing plants owned by Maple Leaf Foods and Olymel.
Big Sky filed for bankruptcy protection in 2009 after a similar run-up in feed costs and restructured its business.