Eurotier explores the future of pig finishing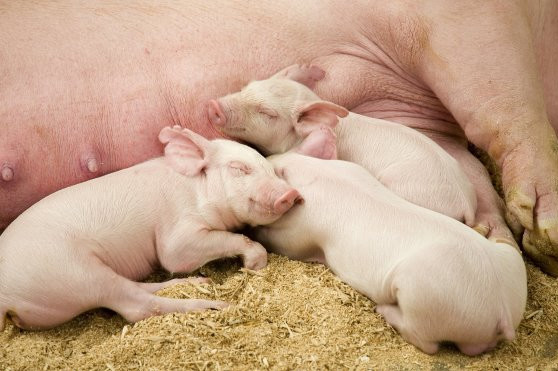 A special pig feature at EuroTier 2016 will examine the future of pig finishing, following a cooperation between DLG and Bauförderung Landwirtschaft.
The way in which pigs are kept is no longer the focus of pig farmers alone. Increasingly, society in general is calling for more say in how animals are produced and the environment protected.
Investments encouraged in pig housing
In many countries, this has already resulted in policies being introduced to influence housing systems. But, how can we create enough confidence in the pig sector to encourage the investment required to improve existing housing and develop animal production systems that take into account these new environmental and animal welfare objectives?
These questions will be answered at this year's EuroTier special feature targeted at the pig industry. "The future of pig finishing," organised by the DLG (German Agricultural Society) together with Bauförderung Landwirtschaft (BFL), follows on from previous specials examining novel ideas for the group housing of sows (2010), the management of farrowing sows (2012) and the care of piglets (2014).
Alternative pig housing
Future investment in the sector is likely to be mainly directed towards the optimisation of existing buildings, although there will also be money spent on new facilities and/or alternative housing systems.
Another issue that is becoming increasingly important is the search for alternative marketing opportunities for pigs. This is not only driven by the poor current financial returns, but also the ending of castration without anesthesia, which will require alternative production methods to be adopted.
The EuroTier special feature will be closely integrated with, and sited near to the venue of, this year's Pig Forum presentations. And independent consultants, as well as professional pig stockmen, will be present at the Special to answer visitors' questions and discuss the topics being presented.