EU calls for stricter poultry and pig labelling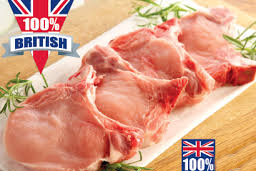 The European Parliament has called for stricter country of origin labelling for poultry and pig meat, insisting there should be more clarity about where an animal was born as well as raised.
Last December the EU Commission and member state representatives agreed new regulations on labelling. These said broilers had to have spent at least the last four weeks of their lives in a country to be deemed to have come from that country. For pork the period was four months. But there was no requirement for the chickens and pigs in question to have actually been born in the country. This was so as to give a degree of flexibility, especially in continental Europe where cross-border movements are more frequent. A special motion has now been passed by the European Parliament attacking that decision and calling on the commission to withdraw the regulation.
"Consumers want the full picture of the meat supply chain, which is why I am calling for the place of birth, rearing and slaughter to be labelled," said MEP Glenis Willmott, who drafted the resolution. "Many people want to know whether animals have come from places with good welfare standards, and how far they have been transported, for ethical and environmental reasons. We already have these rules in place for beef and I don't see why we shouldn't have the same for pigs, sheep, chicken and other meat animals," she added.
Even though the NFU has welcomed the parliament's position, which is in line with the union's own position , a Brussels spokeswoman conceded that it had no legal standing. "It sends the right message, which we welcome, but it carries no weight," she said.
Source: Farmers Weekly