Dutch to build a modern sustainable pig housing concept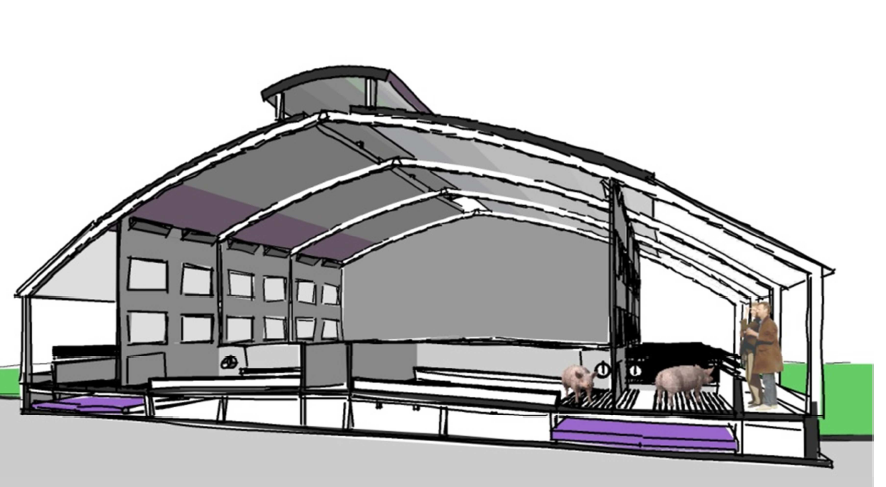 Dutch ag deputy minister Henk Bleker has granted a subsity for building a new sustainable pig barn.
The innovative new pig housing concept – named Starplus *** 4 PPP-P – is welfare friendly, has a reduced ammonia, smell and methane emmision rate, produces sustainable energy and high quality artificial fertiliser.
The three stars in the name respresent the high welfare standards of the barn. The four P's stand for the attention given to People, Planet, Profit en Pigs.
The barn will have different unique characteristics such as special indoor and outdoor areas, special inlets for daylight and a natural ventilation system. The latter two features will reduce the energy costs for mechanical ventilation and artificial lighting. Manure will be removed continously from the barn, creating a clean and fresh indoor environment for the animals and farmer. A great part of the manure – together with left-over rooting material – can be used for sustainable energy production on-farm.
The barn will be developed by a a consortium of companies: HoSt BV, Kempfarm BV and Wopereis Staalbouw BV, together with Wageningen UR Livestock Research. The next two years, the barn will be tested under experimental conditions ( pig research centre Sterksel, part of Wageningen University) and under practical circumstances at a conventional pig farm.
Some elements of the new facility are already tested – see the pig film here.
[Source: Wageningen UR]