Dutch meat lover 'BBQ world champion' in Estonia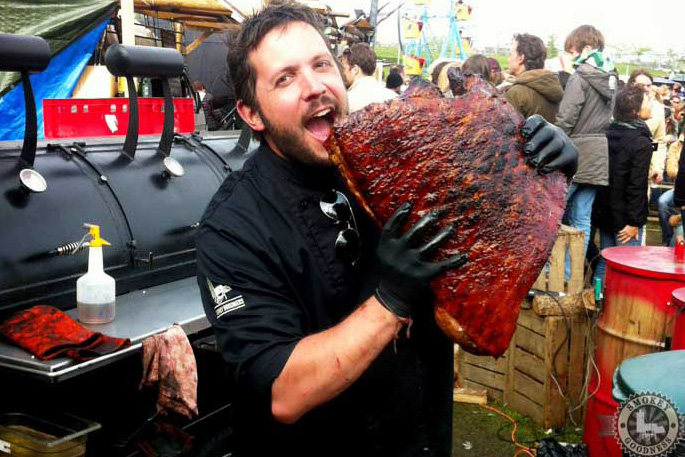 Jord Althuizen from the Netherlands is the new 'BBQ world champion'. He participated in the first edition of the international BBQ competition, organized by the Barbeque Association in Estonia on August 1-2 in Haapsalu.
The association already has an annual national barbecue competition for people in Estonia. Because it was the 25th edition of the national BBQ fest, the organizers invited teams from around the world to participate in the first international Whole Hog Barbecue Championship. The Netherlands, Belgium, Denmark, Lithuania, Poland, Russia, Sweden, Ukraine and the United States were present.
The teams had to roast a 40 kg (100 pounds) pork yarn on an open fire. The meat could only be prepared to a limited extent before it was placed on the BBQ. A special category was the Hot chicken wings. The show element of the preparation was included in the assessment. According to the jury, Jord Althuizen from the company Smokey Goodness in the Netherlands did the best job in preparing the meat.
The BBQ competition was combined with the international blues festival Augustibluus.
Source: Food Clicks