DSM – new phytase product at EuroTier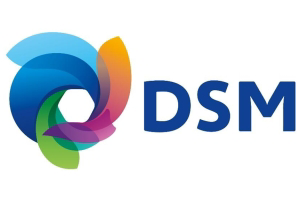 Just in time for EuroTier 2012, Ronozyme HiPhos has been EU approved, a next step in phytase development of DSM Nutritional Products.
The official EU launch of the phytase took place on Tuesday night in the GOP-Variété Theater in Hanover, Germany, as this is the city where the EuroTier 2012 is being held.

The product had already been launched on the Latin American market in 2011. Ronozyme HiPhos is a phytase derived from the bacteria C. braaki, and was developed in cooperation with Novozymes.

Trials
Trials in both pigs and broilers showed improvements in growth rate and feed conversion rates, as well as an improved phosphorus digestibility in layers.

The phytase can be used in a wide range of poultry (broilers, layers, ducks, turkeys) as well as in pigs. The product comes in a GT form for superior handling properties and heat stability up to 95 degrees C; an M form for mild feed processing; and an L form for use in liquid applications.
For more information, click here.


Related websites:
DSM
Eurotier