DSM Feed Enzymes to host seminar on enzymes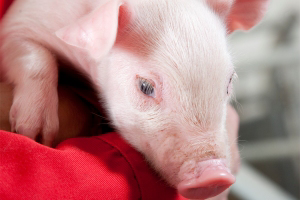 DSM is to host a seminar entitled 'Feed Enzymes – science into practice' in collaboration with its strategic partner Novozymes on 8 May 2014.
This European event is the first in a new program of international seminars on different topics that will take place in Latin America, North America and Asia-Pacific regional hubs.

The event follows on from a highly successful workshop held in Copenhagen in June 2013. Here, a diverse global team of leading scientists spent two days discussing advancement in the areas of enzymes, protein nutrition and physiology. The May 2014 event aims to disseminate the key findings from this meeting to a wider audience of nutritionists, feed manufacturers and members of the poultry industry.

DSM recognizes that there is tremendous value in enzymes for the industry and through working with customers and scientific experts fully intends to extract all their potential. Such challenges can only to be expected with new and innovative concepts. It is only through strong transfer of scientific information, open discussion and collaboration between science and industry that the full potential of products and nutritional concepts will be derived. This event will provide a forum where such two way interaction can occur, to unlock the full potential of enzymes in animal nutrition.

For more information on the feed protease dialogue 'current understanding and future direction' held in Copenhagen 18-20 June 2013 and to follow the developments for the seminar 'Feed enzymes – science into practice' on 8 May 2014, please visit www.feedenzymesworkshops.com and follow us on Twitter @DSMFeedTweet.