Double L adds new size insulated shutter for pig farms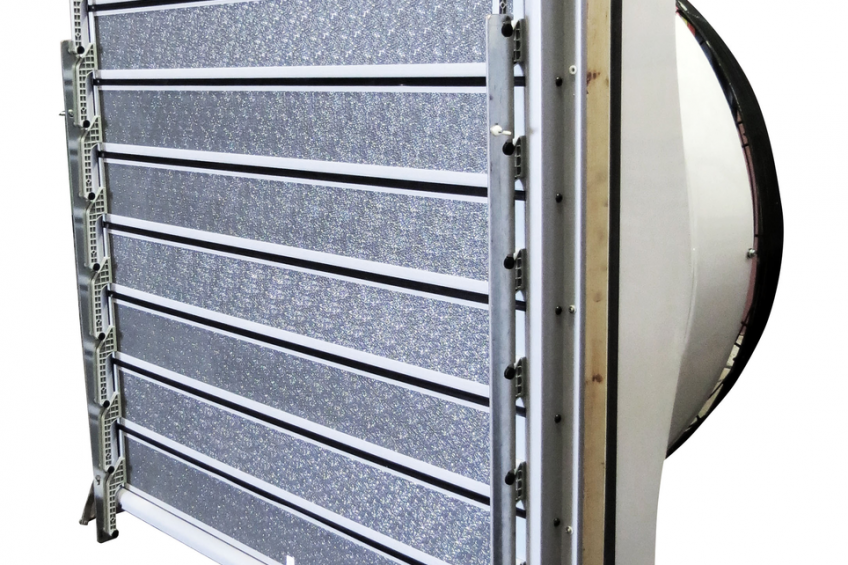 US-based climate control company Double L has added a larger size insulated shutter which fits fans sized 50-51 inch, for application in livestock farms.
The IS8 is an addition to the current product line of TopJet Insulated Shutters. In a press release, the company states that it is the only shutter on the market with an R-value insulation of about 6. The R-value is a measure of thermal resistance used in the building and construction industry.

These insulated shutters have been tested by Mike Czarick, extension engineer, University of Georgia, and by Dr Mike Brumm, swine consultant of Brumm Swine Consultancy, Minnesota.

Results showed over 20 degree (11°C) difference between the standard shutter and the insulated shutter and after more than two days of below 0°F (-18°C) temperatures there was no blade freeze-up; thus, providing energy savings and less buildup of moisture in barns.

BESS Lab, University of Illinois, tested the insulated shutter for leakage at .125 static pressure and compared it to a standard shutter. The leakage with the insulated shutter was only 20 cubic feet per minute (cfm) compared to the standard shutter at 230 cfm.
The company's shutters are available in 24 inch, 36 inch, and 50/51 inch fan sizes.