Donaldson International, AGSA form strategic partnership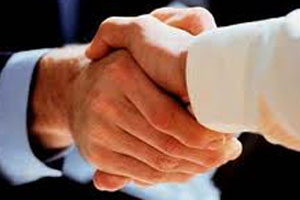 With the help of Donaldson International Inc., Alliance Genetics South Africa (AGSA) has been established and the two companies have formed a strategic partnership to co-operate in sharing Canadian genetics with South Africa.
"Alliance Genetics South Africa came to Canada for our genetics because of our independent third party testing program through the Canadian Centre for Swine Improvement, providing unbiased data and our high health status," says Jim Donaldson of Donaldson International. "We will also be assisting AGSA to market to their customers, comparing genetic selection programs, adapting test protocols for measuring intramuscular fat, and co-operate with the University of Guelph in boar taint research."

On a recent trip to South Africa, Donaldson gave seminars to AGSA customers and advisors on Canadian genetics. Chris Crump of Ontario Swine Improvement discussed the technologies in measuring intra-muscular fat in pigs and Scott Robinson of Alliance Genetics Canada educated the South Africans on animal health, specifically how to eliminate mycoplasma in herds.  AGSA will be building a new AI unit which will have elite AI quality genetics both from Alliance Genetics Canada and AGSA.

Partnership details are currently being finalised. A shipment of high quality Canadian genetics in the form of frozen semen was delivered on April 10th, 2013 to South Africa, with a second shipment to follow. Next year, Donaldson International will be sending live boars and/or a nucleus herd of purebred Canadian genetics to support the South African herds.

Donaldson International has been shipping high quality swine genetics to over 50 countries around the world since 1979.  Jim is a founding member of the Canadian Swine Exporters Association and past president of the Canadian Swine Breeders Association.