Denmark becomes first to export sausages to China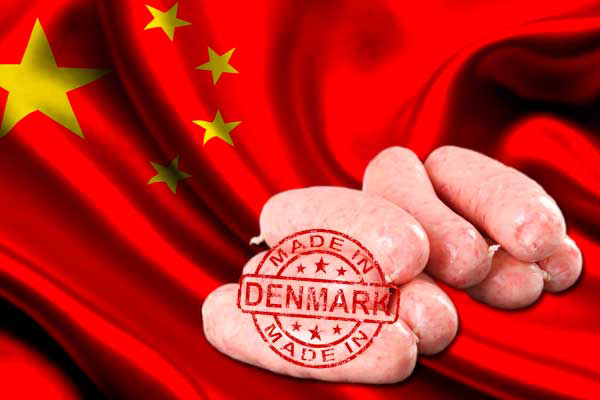 Denmark will become the first country to sell sausages and other heat-treated meat products to China, following the recent visit by Denmark's M Minister for Food, Agriculture and Fisheries Dan Jørgensen to China.
During Jørgensen visit he concluded negotiations on export authorisation valued at 250 million DKK (€33.49 million). Three Danish producers have been registered for authorisation to deliver sausages to the Chinese market.
This export authorisation is the result of several years of challenging negotiations with Chinese authorities.
"I am proud and happy," says Danish Food Minister Dan Jørgensen:
"Denmark is probably the first country in the world to sell sausages to Chinese dinner tables. This implies export earnings valued at 250 million DKK and secures jobs and growth in Denmark. I am very pleased that we have reached our target in such a fruitful dialogue with Chinese authorities and Danish agribusiness."
Food Minister Dan Jørgensen accompanied Her Majesty Queen Margrethe and His Royal Highness Prince Henrik on the Danish state visit to China in April 2014.