Danish Crown to take-over Polish meat processor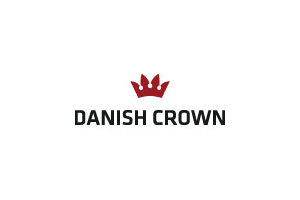 Following a ten-year partnership with the Nordic meat company HKScan Group, Danish Crown is now taking full control of Sokolow, the leading Polish producer of processed meat products. Danish Crown is to pay €180 million (approx. DKK 1.3 billion) for 50% of the shares.
"For the past ten years, we have enjoyed an excellent working relationship with HKScan and have realised fantastic growth in both revenue and earnings. It is our clear goal to continue this development, and sole ownership is the right step. In this way, Danish Crown will benefit even further from the synergies inherent in having Sokolow as a subsidiary of the Danish Crown group," said Kjeld Johannesen, Group CEO of Danish Crown.
According to the company the acquisition of the remaining shares in Sokolow is completely in line with its strategy of investing in processing activities. Danish Crown is Europe's leading business within processed meat products via its DC Foods division. And the company expects its position to be further strengthened through the full ownership of Sokolow.
In Poland, Sokolow is known as the Coca-Cola of the meat industry. It is a strong player in the domestic market, with a strong brand and the biggest player within highly processed meat products. The company's main strength is within the production of sausages, cold cuts and other processed meat products, but it is also the largest cattle slaughterhouse business in Poland, and the third-largest pig slaughterhouse business.
At the same time, the focus on quality is beginning to pay off outside Poland, and in a relatively short space of time, Sokolow has succeeded in building substantial exports, explains Flemming Enevoldsen, CEO of DC Foods, Danish Crown's processing division.
Sokolow has approx. 6,500 employees at seven factories. The company posted revenue of DKK 5.5 billion (approx. €737 million) in 2013. Over the past ten years, continuous investments have been made, and the past three years have seen the establishment of both a new cold cuts facility and a new cattle slaughterhouse.
"Right from the outset, our intention has been to develop Sokolow on all parameters, and today it is a truly modern business. At the same time, we have a strong management team which has demonstrated its ability to create organic growth – and there is nothing to suggest that we have reached the top yet," said Enevoldsen.
The takeover is awaiting the approval of the competition authorities.