Czech Republic's pork self-sufficiency drops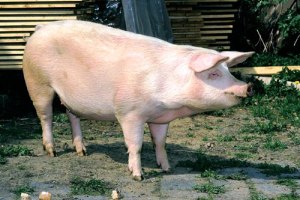 The Czech Republic's Agriculture Chamber is warning that the republic's food self-sufficiency has been in decline since 1989. That and the entry in the European Union, pose a risk to the country's stability, the Prague Daily Monitor reports.
Food prices are expected to rise and a number of agricultural companies are likely to end in insolvency after this year's harvest, representatives of the chamber told journalists after talks held as part of an agriculture exhibition, Zeme zivitelka.
The biggest drop in self-sufficiency was registered in the production of pork, according to Agricultural Chamber president Jan Veleba.
"Imports of meat are growing markedly owing to absence of domestic production – the number of bred pigs is the lowest since the statistics started to be monitored and we import about a half of domestic consumption – and also due to policies of retail chains which, moreover, import products from less valuable parts," stated Veleba.
Pig numbers have decreased by 3.211 million since 1990, according to Agriculture Chamber statistics, and pig numbers now the same as 1921 levels.
"The shortage is compensated by imports which exceeded 216,000 tonnes last year. Pork worth almost Kc11bn (€442.1 million) was imported. Meat is imported above all from Germany (imports worth Kc4.9bn [€196.9 million]), Austria, Belgium, Poland and Spain," Veleba said.