Cost of UK pig production: Positive outlook for producers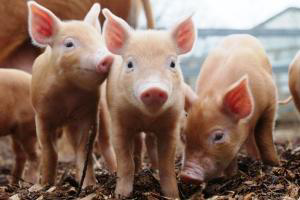 The latest AHDB/BPEX estimates of the cost of pig production for the first two quarters of 2014 have been published. They show a slight increase for Q1 to Q2 but substantially lower than figures in 2012 and 2013.
[([002_708_boerderij-image-1592983.jpeg]:inzetgroot)]
The new estimates show that the cost of pig production in the second quarter of 2014 averaged 154p (192 euro cents) per kg. This was slightly higher than in the first quarter of the year but was substantially lower than costs during the second half of 2012 and first half of 2013. At this level, costs were around 10p (12.52 euro cents) per kg lower than the average DAPP during the quarter, equivalent to a profit of £8 (€10.02) per pig.
Producers have, on average, now been making positive margins for the last 12 months. With feed prices having fallen further in recent months, costs in the third quarter are likely to be lower than those in quarter two. Therefore, despite the recent fall in pig prices, most producers should still be making positive margins.