Company update: Cargill Q1 2012/13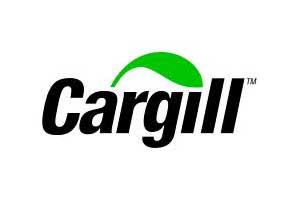 Cargill reported net earnings of $975 million in the fiscal 2012/13 first quarter ended Aug. 31, compared with $236 million in the same period a year ago. First-quarter revenues were $33.8 billion compared with $34.6 billion in the year-ago period.
"During the past two years, Cargill has invested $8.1 billion to better serve our customers all around the world," said Greg Page, Cargill chairman and chief executive officer.

"By investing steadily, we've been able to significantly boost the breadth and depth of the products and services we offer our customers. And that has strengthened the balance, diversification and resilience we strive for in our business."

Three additional factors contributed to Cargill's performance. Results were balanced, with improved earnings across all five business segments. There were no significant losses in any one business unit, the latter a factor that affected the year-ago period.

The company benefited from the considerable time and energy invested during the past 12 months to lower costs, simplify and streamline processes, and ensure capital expenditures were being directed to where they mattered most to customers.

Drought effects
The impact of the US drought and weather events in other crop-growing areas such as the Black Sea region is still unfolding. A key variable is how food and feed demand worldwide will adjust in the coming months if prices remain high.

The impact of the drought on Cargill's business has been mixed and will continue to be so in the months ahead.

The weather has altered the normal distribution of raw materials around the world, and that is pushing more international buyers to non-US origins.

As a result, Cargill expects more atypical trade flows – a condition that calls upon its capabilities in market analytics, risk management and logistics.

The company's North American grain handling volumes for exports are anticipated to be lower than pre-drought expectations, and it may be a challenging year for the company's animal protein businesses globally.

During the first quarter, Cargill acquired the Envirotemp FR3 dielectric fluid business and brand from Cooper Power Systems. Dielectric fluids are used to cool transformers and other electrical equipment. This vegetable oil-based product is an alternative to petroleum-based fluids.

Cargill is constructing an animal nutrition facility in South Korea's port of Dangjin. It also announced plans to build a specialty feed facility in Bovina, Texas.