China will drive agri commodity demand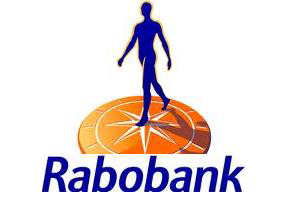 A recent poll shows China's influence on agricultural commodity demand and global economic growth, along with increasing weather extremes, stand out as key issues for North American food, beverage and agribusiness in 2013, reported Rabobank.
The poll of over 350 executives from leading companies in the North American food, beverage and agribusiness industry was conducted at Rabobank's recent Markets Forum held in New York City.

Asked to name the country or region that they believe will have the greatest impact on global agricultural commodity demand over the next 10 years, 61% of respondents at the Rabobank Forum chose China. That view of China's continued dominance far exceeded views of India (14%), Africa (10%), Latin America (9%) and Southeast Asia (6%).

Despite recent signs of slowing economic growth in China, the large majority of executives polled by Rabobank see China continuing to be the most important driver of long term global economic growth. Forty-one percent of respondents said China would drive the global economy for between five and 10 more years, while 40% said China will remain the primary driver of global economic growth for the next 50 years.

"These results are not surprising and reflect the significant impact that China has had on the food and agribusiness industry over the past 10 years, globally as well as in North America," Bill Cordingley, head of Food & Agribusiness Research and Advisory for Rabobank in the Americas said. "China today has the second largest middle class in the world at 157 million, which will surpass the US's middle class in the next ten years, so China's demand for agricultural commodities is going to continue to grow. "Our North American clients in the food, beverage and agriculture sectors see opportunities to play a role in the Chinese market, not only as exporters but also as investors in the country's domestic growth by bringing technology, know-how and capital to support development of a more modern, safe food system in China."

In addition to their views on China, Rabobank Forum attendees provided opinions on a range of topics that they believe will be significant issues for the global and North American food and agriculture/agribusiness industry in the coming years, including production levels, risk management, genetically modified organisms (GMO), social media, and US and European macroeconomics.

Notably, 68% of attendees named weather extremes/volatility as the single biggest factor affecting North American food and agribusiness in 2013. That concern far outweighed the next two closest factor consumer demand (13%) and policy/regulation (10%). Geopolitical events, trade/tariffs/exchange rates, and policy/regulation all received votes in the single digits.

"Given that the North American industry, particularly the US, is in the middle of the worst drought in over 50 years," said Cordingley, "these views are quite understandable and represent a significant issue that is top of mind for most food industry players as we enter 2013."

Reflecting the concern over continued weather volatility, 59% of respondents said that 2012 drought has changed their views about risk management in their business. Executives at the Rabobank Forum cited an increased focus on financial liquidity (25%), increased investment in risk management and insurance (21%), and greater diversification (13%) as their three leading solutions to hedge against continued volatility in weather patterns and commodity markets.

"Corn is a critical input to the North American food industry, and strong and consistent yield growth has underpinned the industry in the U.S. for the past ten years. Despite the enormous gains already made due to precision farming, GMOs, and other technologies, attendees at the Forum were very bullish in terms of their outlook for this trend to continue longer term," said Cordingley.

Over 90% of executives at the Rabobank Forum said that they expect US corn yields to exceed 170 bushels per acre by 2025: notably, over a quarter (26%) forecast yields of over 250 bushels per acre, while 40% forecast yields of between 200 bushels per acre and 250 bushels per acre. Those expectations compare to US trend line yields of between 150-160 Bushels per acre in recent years, prior to this year's drought-driven decline to 120 bushels per acre.

While well-established in the US market, GMOs in agriculture remain controversial in many parts of the world and have not had anywhere near the rates of option outside the U.S. Polled on the factors that would most encourage increased global uptake of GMO technology in agriculture over the next decade, 56% of respondents cited sustained high commodity prices. Others said that greater consumer acceptance (34%) will be key to higher adoption, but 7% said they believe GMO uptake will slow. Three percent said that improved intellectual property rights in developing markets will be the solution to make GMOs more acceptable among consumers and the food industry.