China bans ractopamine growth promoter used in pig feed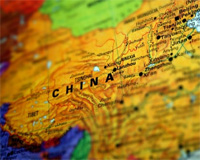 China's Ministry of Industry and Information Technology has announced that the country has banned the production and sale of ractopamine, a controversial feed additive used to promote lean meat growth in food animals.
The ban already became effective on Dec. 5, according to a document posted on the ministry's website on Dec. 24.
The order came after a major pork contamination scandal hit China this spring when the Shuanghui Group, China's largest meat-processing company, was found to be purchasing pigs that had been fed with adulterated pig feed, prompting a national crackdown on the use of what's called as "lean meat powder."
Yu Kangzhen, China's chief veterinary officer, said that "lean meat powder" includes around ten kinds of categories such as clenbuterol and ractopamine.
Major markets, including the US and the EU, banned the use of clenbuterol in late 1980s due to its dangerous side effects such as nausea, dizziness and headaches.
Later, US firms developed another kind of growth promoting chemical, ractopamine, which carries minor toxicity.
Currently, ractopamine is still allowed to be used as a feed additive in around 20 countries, such as the US, Canada, and Mexico.