Cherkizovo to invest over €165 mln in 2014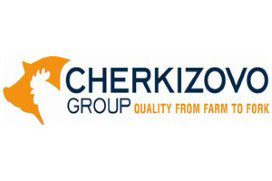 Cherkzovo Group, Russia's largest meat producer, is to spend over €165 million (7.5 billion roubles) in capital expenditure in 2014 – investment in pork production development is projected to be about €22 million.
The announcement was made by Sergey Mikhailov, CEO of Cherkizovo Group, during a meeting with analysts from the largest investment banks. He said that the bulk of the investment sum will be dedicated to development of poultry production more than €110 mln (5 bln roubles) ; of that amount, about €81 mln (3.7 bl roubles) is earmarked for new projects.
Capital expenditures on developing pork production are projected at about €22 mln (1 bln roubles), and approximately €15-16 mln (700–730 mln roubles) will go toward meat processing. Mikhailov said that the money will be directed to supporting manufacturing as well as implementing a new project.
Around €7 mln (350 mln roubles) will be devoted to grain production. Of that amount, about €3 mln (150 mln roubles) will be spent on expanding the land bank. According to Mikhailov, by the end of Q3 of 2013, the company's capital investment amounted to more than €77.3 mln (over 3.5 bln roubles).