Cherkizovo to export pork from Far East regions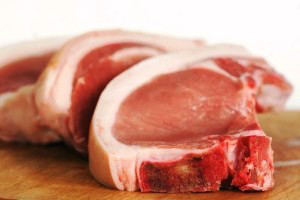 Russian meat producer and processor Cherkizovo will build a large pig farm in the Far East of Russia, with total investments in the project of more than RUB 6 bln (US$ 200 million).
Cherkizovo confirmed that the company is currently considering opportunities for development of pork production in the Far East. "We are interested in export opportunities. China, South Korea and Japan – it is a very large market, "commented Reuters board member of Cherkizovo, Alexander Kostikov.

Representatives of Cherkizovo proposed a new project at a meeting of the Ministry of development of Far East (Minvostokrazvitiya).

"The most attractive investment projects are currently considered for Primorsky Krai and Khabarovsk Krai, Amur Oblast and the  Autonomous Region. According to the most conservative estimates, the volume of investments in the project will amount to at least $ 200 million," said a report by Russian newspaper Vedomosti.

Cherkizovo is considering both greenfield establishment of the pig farm, and the acquisition of an already existing production facility. "It is possible that as a result of the project in the Far East, the agribusiness cluster will include not only the enterprises of industrial production pork and  pork processing, but also a feed mill," said a report by  Kazakh-Zerno.

The development in the Far East part of the country is also being considered by other Russian agricultural companies. Cherkizovo's competitor – Rusagro – is also considering the Amur region. Representatives of the agricultural holding Kuban, owned by Oleg Deripaska has repeatedly announced plans to establish the export of pork, wheat and other products to China and other Asian countries from this part of the country.