Cherkizovo returns to strong profits in pork division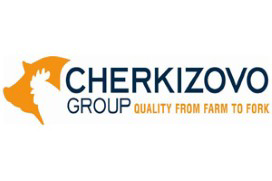 One of the largest Russian pork producers and agricultural holding Cherkizovo has recently announced that the improvement of profitability in the pork segment has seen the company reach the good level of profitability after a challenging 2013.
Commenting on the results, Sergei Mikhailov, Cherkizovo CEO, said: "Cherkizovo demonstrated very strong results in the first quarter. The company's revenue increased 13% in RUB, and Adjusted EBITDA more than doubled. We can definitely say that after a very challenging 2013, the Group returned to a strong profitability.

"The market environment was quite favourable throughout the quarter. Grain prices were relatively stable, while poultry meat and pork prices started to increase. Due to a shortage on the pork market and halt of imports,  growth of live hog prices was very rapid starting in March. As a result, Cherkizovo Group, which completed its long-term investment programme in the pork division last year, could gain a strong financial return from these investments".

"Once again, we benefitted from the company's diversified structure. The rapid growth of profit in the pork division compensated for the inevitable pressure on margins in the meat processing division. While many meat processors are facing difficulties as a result of the shortage on the pork market, Cherkizovo Group is able to supply its meat processing division with high-quality raw meat thanks to its high degree of the vertical integration.

"The acquisition of Lisko Broiler that we announced in the first quarter was a milestone for our business. Cherkizovo Group continued to consolidate the Russian meat market and made a major step towards market leadership. The transaction was made very attractive which is beneficial for our shareholders, and we expect to have a noticeable synergy effect starting this year," said Mikhailov.