Cherkizovo: No AFS present at pork facilities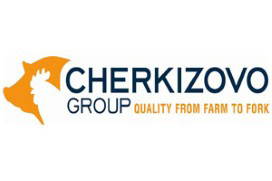 Cherkizovo Group, Russia's largest meat company, reports that Russia's Veterinary and Phyto-Sanitary Surveillance Service (VPSS) officially confirmed that no African Swine Fever (ASF) could be found at any Cherkizovo pork facilities in the Penza and Tambov regions.
Absence of ASF was confirmed by clinical tests conducted at Russia's Scientific Institution for Veterinary Virology and Microbiology Research. Cherkizovo Group also held additional independent laboratory testing of bio materials from several pork farms and all tests came back negative. All Cherkizovo facilities are in operation as usual. 

"All Cherkizovo pork farms are in strictly compliance with veterinary and biological security requirements and the health condition of the livestock is being monitored on a daily basis, fully excluding the possibility of ASF," said Sergei Mikhailov, Cherkizovo Group CEO.