Cherkizovo Group launches new meat products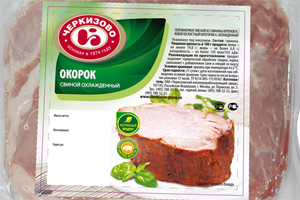 Cherkizovo Group begins manufacturing ready-to-cook products from refrigerated meat and launches a new project.
Cherkizovo Express is a project to release a broad range of products made from domestic refrigerated pork and beef: steaks, stuffing products, whole pieces of pork, shashlik, pork in marinade, ragout, goulash, cutlet on the bone, and more.

The product line was developed based on existing demands regarding refrigerated meat that were expressed by consumers of products in this category. Particular attention was devoted to the products' packaging: meat that is packaged in individual polyethylene trays holds its freshness and natural colour for several days.

The new product line also includes steaks in microwaveable packaging, shashlik in polyethylene packages, bacon from brisket, and refrigerated shank in spices.

Alexander Kostikov, Cherkizovo Group's Head of Communications and Investor Relations, said, "With the launch of the new product line, consumers can now get natural pieces of refrigerated pork in individual packaging at an accessible price. The desire of many consumers to try domestic fresh meat combined with different marinades also played a role. There are more than ten types of marinades in the new product line."

All the products in the Cherkizovo Express line are refrigerated pork meat that is produced in the company's own pork complexes in ecologically clean areas of the Penza Region. The products are prepared in strict compliance with GOST standards and without the addition of GMOs.