Cherkizovo Group buys pork complex in Lipetsk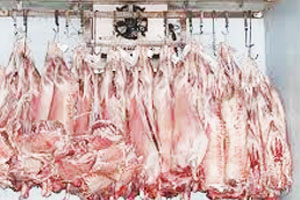 Cherkizovo Group, Russia's largest vertically integrated meat manufacturer and processor, has announced the purchase of a pork complex in the Lipetsk Region with breeding facilities for 2,500 head.
The transaction cost 250 million roubles. The new asset will enable Cherkizovo Group to expand its pork production capacity to 52,000 head or 6,000 t of pork in live weight per year. The pork complex is located in Izmalkovsky District, Lipetsk Region and includes breeding facilities (3 buildings), a rearing facility (1 building) and fattening facilities (7 buildings).

The complex is equipped with modern waste treatment facilities and complies with international environmental standards. All buildings are outfitted with cutting-edge Big Dutchman equipment for industrial pork production.

Cherkizovo Group has six full cycle pork complexes in Lipetsk Region with capacity of 5,700 sows each. The purchase of the new module will help promote future growth of the company's business in Lipetsk Region and ensure synergy with its other assets in the region.