Cargill unveils new line of feed additives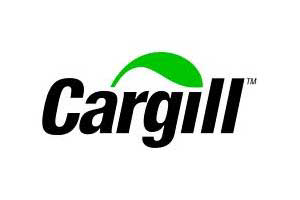 Cargill Animal Nutrition, through its Provimi business, introduces Promote, a new global brand and line of feed additives.
Feed additives play an increasingly important role in animal nutrition as livestock producers seek new ways to enhance performance, improve feed conversion and address changing consumer demands. Promote is a significant step forward in Cargill Animal Nutrition's commitment to serve customers as a trusted advisor and source of innovation. Cargill's Provimi business will globally roll out Promote in the coming months.
"The combination of an expanding emerging-market middle class – which demands more protein-rich diets – along with growing consumer sensitivity toward feed inputs and animal welfare, is putting new pressure on animal producers to boost performance and do so in more sustainable ways," said Gilles Houdart, marketing director of Additives for Cargill Animal Nutrition.
Product Line
Benefit categories and specific products included in the Promote line of additives include:
•    Essential-oil and organic acid-based products for monogastrics designed to promote growth and gut health – Biacid, Provimax, Cinergy, Prohacid.
•    The new exclusive poultry performance-enhancing additive, Aloapur, in collaboration with Purac Corbion.
•    Amaferm, the digestibility enhancer for ruminants (offered in Europe, Middle East and South America).
•    Proviox, a natural antioxidant for the animal.
•    Notox, a broad range of products and services dedicated to mycotoxin prevention (not available in the US or Canada).
•    Promote forage preservatives are offered in selected countries to protect dairy and beef producers' nutrient investments.