Canadian swine industry secures market access to Ukraine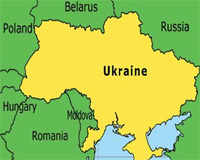 The Canadian swine industry will benefit from market access to Ukraine, Agriculture Minister Gerry Ritz announced. Effective immediately, the Ukrainian market has been re-opened to Canadian live swine, and opened for the first time to Canadian swine genetics.
"This success demonstrates our Government's commitment to opening as many markets as possible around the world for Canadian products," said Minister Ritz. "The Harper Government will continue to help producers find new and better opportunities to increase revenues at the farm gate, which will create jobs, growth and long-term prosperity in the agriculture industry."
While in Paris for the 80th session of the World Organisation for Animal Health (OIE) last week, Canadian and Ukrainian officials met to discuss export conditions for many products.
The Harper Government will build on this momentum by continuing to work closely with Canadian producers and the Ukrainian Government to maintain, open, and improve access for agricultural and food products. In 2011, Canada exported more than $22 million worth of agriculture and food products to Ukraine. Canada and Ukraine are also currently in negotiations towards a free trade agreement.
Ukraine currently imports approximately $4.5 million worth of purebred swine. While live swine were previously exported from Canada to Ukraine, a new export certificate has been negotiated by the two countries to address Ukraine's recently revised import requirements. This access will create an opportunity for Canadian exporters of high-quality Canadian purebred swine to take a share of the Ukrainian market.