Canadian pig industry elated at the signing of the TPP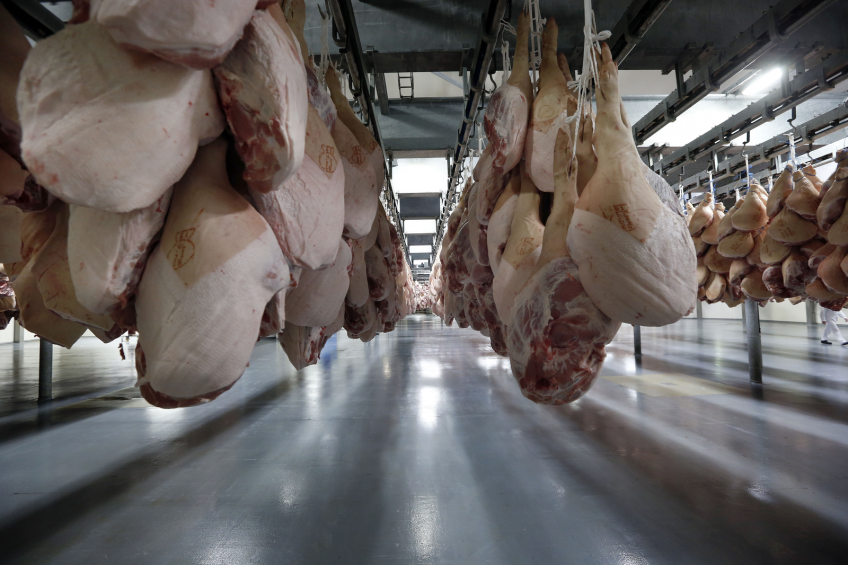 Pig producers in Canada are happy to see the completion of the Trans-Pacific Partnership trade agreement signed in Atlanta in the first week of October.  
Ray Price, the president of Sunterra Farms says participation in the TPP offers a tremendous opportunity to expand Canada's agri-food exports.
Price says if Canada had ended up outside the agreement, the pork industry would lose market share and it would devastate the markets his company has developed over the past 23 years.
Japan has a very complicated import regime. "They import billions of dollars worth of pork every year but it's under a regime that is difficult to navigate and also expensive to navigate," he says. "So this TPP is an outstanding opportunity for us to increase our production and market share into a very important market like Japan."
Chair of Manitoba Pork
George Matheson, chair of Manitoba Pork says ratification of the TPP free trade agreement is critical to Canada's ability to remain competitive internationally with the United States.
Matheson says the TPP is the biggest free trade agreement ever involving 40% of the world's economy. "Canada is an exporting nation of most things and in pork in particular and we export 60% of our product," he says. "Manitoba, last year by itself, exported around $700,000,000 to 7 of the participating 12 countries in this agreement."
Matheson says in total Canada exports about CAN$3 billion (US$2.3 billion) worth of product to 100 countries of  the world and this has increased 4 fold over the last 20 years.
Chair of Canadian Pork Council
Rick Bergmann, chair of the Canadian Pork Council which represents about 7,000 farms across the country says this agreement will really put some wind in the sails for producers.
"The agreement will benefit not only producers but the whole value chain and the over 100,000 people it employs so the opportunity to keep those links in that chain strong is a super deal for Canada," Bergmann adds.