Canada to strengthen ag trade with China visit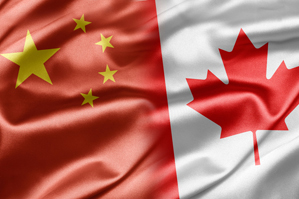 Agriculture Minister Gerry Ritz will be in China next week leading a delegation of more than 70 people representing over 30 agricultural groups and four provinces to expand and improve trade access, continue to build on research and science collaboration, showcase Canada's agricultural capabilities, and promote increased imports of Canadian agricultural products.
Building on Minister Ritz's last visit to China in June 2013, a main focus of this mission will be meeting with key Chinese government officials, including Chinese Agriculture Minister Han Changfu, to deepen Canadian-Chinese agricultural partnerships. He will also be delivering a keynote address to delegates of the World Meat Congress in Beijing.

Minister Ritz will be joined by a wide range of agriculture groups representing beef, pork, grains and oilseeds, pulses, horticulture, and processed foods as well as British Columbia and Manitoba Agriculture Ministers and officials from the provinces of Alberta and Saskatchewan.
•    Since 2003, China has emerged as Canada's second largest trading partner, accounting for over $5.6 billion in Canadian agri-food and seafood exports in 2013.

•    The agricultural sector is a key part of the Chinese economy, accounting for 10.2% of Gross Domestic Product (GDP) in 2010 ($616 billion).

"This mission represents a great opportunity for Canada to reinforce its long-term mutually-beneficial partnership in agriculture with China. I look forward to working with industry to showcase Canada's agricultural capabilities and high-quality products as we continue to expand and improve market access opportunities for our producers and processors, and pursue our Government's ultimate goal of greater prosperity and economic opportunity for Canada's farming families," Agriculture Minister Gerry Ritz.