Canada: Purchasing, sourcing requirements – repercussions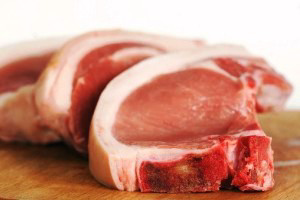 The Canadian hog industry is committed to the highest standards of quality, food safety, animal care and environmental sustainability. The actions taken by the industry to further strengthen the on farm food safety program, implementing an animal care assessment and development of a live animal traceability system is a clear demonstration of the industry's willingness to be innovative, adapt to market demands and maintain a strong commitment to animal care and stewardship.
CPC Chair Jean-Guy Vincent stated: "Hog farmers are working hard every day to provide Canadian consumers a nutritious, safe and affordable food supply." stated Jean-Guy Vincent, chair of the Canadian Pork Council.  "At the same time, we have seen recent announcements by foodservice operations and grocery stores outlining new purchasing and sourcing requirements that will have repercussions at a farm level."

These forced changes on Canadian pork producers may end up putting farms that have been passed down from generation to generation in many parts of rural Canada out of business.

Producers' livelihoods depend on the viability of the farm and they have concerns about the lack of discussions on the economic implications for farmers of these demands.

"Pork producers have adapted to consumer demands in the past are willing to do so moving forward but in partnership with the entire value chain and government" added Vincent.  "Any decision to substantially change production practices, and particularly those that require considerable infrastructure changes and significant investment, need full value-chain support."  

The CPC serves as the national voice for hog producers in Canada.  A federation of nine provincial pork industry associations, our organization's purpose is to play a leadership role in achieving and maintaining a dynamic and prosperous Canadian pork sector.