Canada: Pork processor fined CA$70,000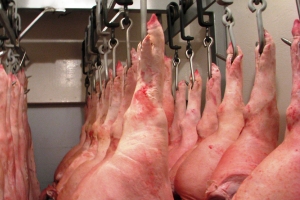 A Canadian pork processor was fined CA$70,000 (€56,460) for Occupational Health and Safety lapses resulting the in the injury of a worker.
Quality Meat Packers Limited, the Toronto operator of a pork processing plant, was fined $70,000 (€56, 460) today for a violation of the Occupational Health and Safety Act after a worker was injured.
A worker at the Toronto plant was cleaning a conveyor using a hose. The conveyor was guarded to prevent access to its moving parts. But, when the water pressure in the hose dropped, the worker lifted a guard to get better access to the conveyor with the hose. The worker believed lifting the interlocked guard would stop the conveyor from moving but an electrical switch malfunction stopped this from happening. When the worker put a hand on the still-moving conveyor, the worker's arm was pulled into its gears.
Quality Meat Packers Limited pleaded guilty to failing to ensure that the machine was cleaned only when motion that may endanger a worker was stopped.
The fine was imposed by Justice of the Peace David Hunt. In addition to the fine, the court imposed a 25% victim fine surcharge, as required by the Provincial Offences Act. The surcharge is credited to a special provincial government fund to assist victims of crime.
Source: The Government of Ontario