Canada: Gov. strengthens ag ties with Mexico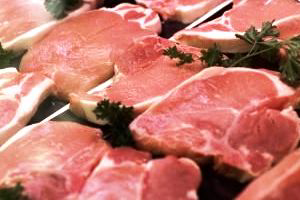 Agriculture Minister Gerry Ritz concluded a successful agricultural mission to Mexico where he strengthen agricultural and trade ties with the new Mexican government and emphasised Canada's willingness to address issues of common interest.
"Canada is working closely with Mexico to ensure we are both treated fairly in global markets," said Minister Ritz. "Our two countries have a long history of collaboration for mutual benefit. Our agricultural industries are more integrated and more interdependent than ever before."

Minister Ritz met for the first time with his new counterpart Agriculture Secretary Enrique Martinez y Martinez and the Secretary of Economy, Ildefonso Guajardo. They discussed issues of common concern, such as global agriculture, food production, and the negative impacts of the proposed new regulations on U.S. mandatory Country of Origin Labelling (COOL). Both countries challenged COOL before the World Trade Organization (WTO), working collaboratively every step of the way. They also exchanged strategies on moving forward if the US does not comply with its WTO obligations by May 23, 2013.

Minister Ritz also stressed the need for resolution of market access for Canadian beef from animals over thirty months of age in accordance with science-based international standards.
In Mexico, Minister Ritz met with the cattle sector's stakeholders, as well as with the grains industry. With cattle representatives, he discussed the harmful effects of the U.S. COOL on their industry, and he underscored the fact that Canada will continue to stand up for the interests of livestock producers.

Minister Ritz reassured the Mexican grains industry of Canada's steady supply of world-class wheat and barley following the changes to the Canadian Wheat Board (CWB) that have allowed for greater marketing choice for Canadian farmers. Minister Ritz also discussed better predictability through a science-based approach to trade and the need to develop pragmatic and transparent methods to manage the low-level presence of unauthorized genetically modified crops.

Mexico is Canada's fourth-largest export customer for agricultural products and an important economic partner. In 2012, Canada exported $1.8 billion worth of agricultural products to Mexico.