Canada: COOL increasing damage to pig exports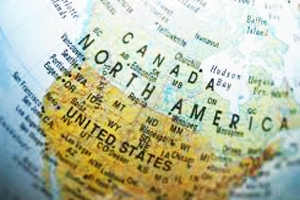 Agriculture Minister Gerry Ritz concluded his trade mission to the United States where he advocated for measures that would bring the US into full compliance with its WTO obligations on the mandatory Country-of-Origin Labelling (COOL).
"Our Government is focused on ensuring that Canadian producers will be able to gain and maintain broader access to diverse markets, to bolster the Canadian economy. COOL continues to have a negative economic impact on the Canadian livestock industry and we are standing with Canadian cattle and hog producers against unfair mandatory Country-of-Origin Labelling in the US," said Minister Ritz. "Our Government will consider all options, including extensive retaliatory measures, should the US not achieve compliance by May 23, 2013, as mandated by the WTO."

In Washington D.C., Minister Ritz met with his counterpart USDA Secretary Tom Vilsack to express Canada's strong disappointment with the proposed Country-of-Origin Labelling regulatory changes put forward by the US Minister Ritz underlined that the proposed changes will not bring the US into compliance with its WTO obligations and will further increase discrimination against exports of cattle and hogs from Canada, increasing damages to the Canadian industry.

Minister Ritz and Secretary Vilsack also discussed opportunities for collaboration and the integrated nature of the Canada-US agriculture and food supply chain that supports jobs and growth on both sides of the border. They both instructed their officials to work on ways to further enhance collaboration in a number of thematic areas, including third country adoption of science-based standards, new technologies and agricultural innovation. Over the past three years, approximately $38 billion in agricultural trade has crossed the Canada-US border annually.

"As each other's largest trading partners, we need to work together to ensure trade is contributing to the productivity and competitiveness of the sector for the benefit of our farmers," said Minister Ritz. "The flow of cross-border trade is essential to our economic growth."

Minister Ritz also met with key decision-makers on the Senate Agriculture Committee and with congressional representatives, to convey Canada's strong position to stand up for Canadian cattle and hog producers against the unfair mandatory COOL. He also met with the American Meat Institute and livestock industry stakeholders who expressed their support for Canada's position and are advocating for changes to the US mandatory COOL that hurts their industry.