Business Update: Swine flu & online tools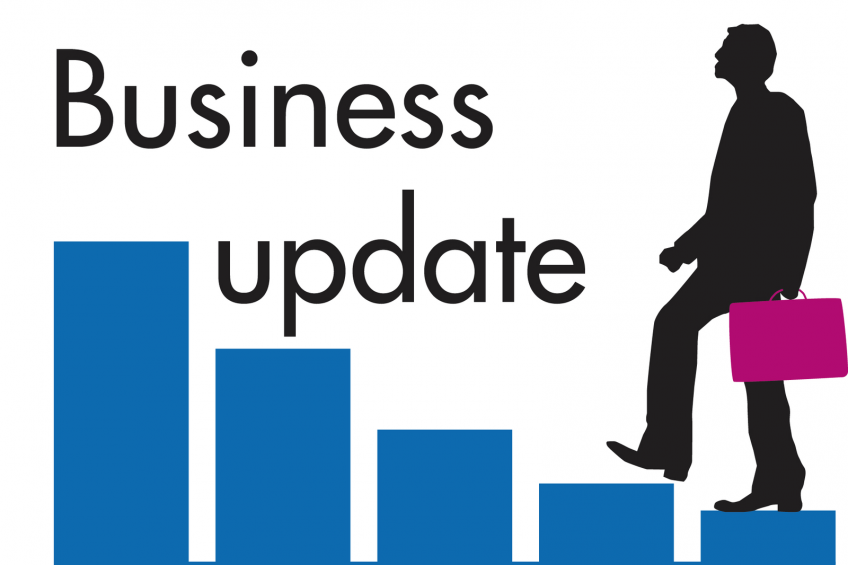 Every week, Pig Progress looks back on the previous week's business news, conveniently capturing and summarising the most important business updates in the pig industry. Here are this week's highlights.
PigWise: a solution for tracking herd health
Swine vets, production managers and pig caregivers can now share real-time herd health data within their own networks using the PigWise barn management tool from Zoetis. With its Web-based dashboard and reporting platform, the tool provides vets and production managers with daily herd health information they need to help stay ahead of disease outbreaks. PigWise can help professionals track health statistics including signs of illness observed, treatment dosage, administration and outcomes, such as mortality rates.
Pig caregivers can use the PigWise mobile app to enter health data as it is observed. Working in conjunction with Individual Pig Care training, caregivers identify sick pigs using a classification system based on their symptoms.
[([002_115_rb-image-2713886.jpeg]:inzetmiddel)]
New swine flu diagnostic service
Pig farmers' veterinary surgeons are being given a helping hand to diagnose swine influenza. Hysolv Animal Health is offering a new laboratory diagnostic service for the UK and Irish vets which will enable them to send samples away to a specialist institute and laboratory in Germany, where the disease and type of virus involved can be pinpointed.
The cost of the screening work is being covered by international pharmaceutical and vaccine company, IDT Biologika. Hysolv will support vets with two different tests. Firstly, virological tests and, secondly, serological screening for antibody titres against several strains of swine influenza.
App for pig feed recommendations
Another web-based innovation as Trouw Nutrition launched an online swine feed recommendation application for every phase of production. The tool helps farmers to determine the ideal feed formulation for breeding, growing and finishing swine based on a wide variety of variables. The modelling is based on the latest nutritional scientific norms.
Currently, manual reference source consultation and calculation are needed to determine the optimal combination of feed components. The app has automated these steps. The tool is capable of taking real-time variables into consideration, like environmental and management factors. The result includes recommendations on nutrients, vitamins, minerals, protein, feed additives and raw materials.
[([003_951_rb-image-2713885.jpeg]:inzetmiddel)]
New series focuses on influenza virus
Available online as well, and sponsored by Boehringer Ingelheim Vetmedica, a new At The Meeting (ATM) series audio programme has become available, reviewing Swine Influenza virus. The series features disease, research and practical swine health information from vets.
The programme is divided into three 15-20-minute segments with moderator Dr Bob Morrison. In part 1, he talks with Dr Marie Culhane, University of Minnesota, about the naming system used to identify and discuss cases of influenza virus. In the 2nd segment, Dr Montse Torremorell, University of Minnesota, discusses a recent study on the epidemiology of influenza in growing pigs. In the 3rd segment a panel of swine vets discusses the role of vaccination. The programme can also be ordered on a CD from the BIVI website.
PIC China's 2015 symposium on value
Moving into knowledge transfer at events, PIC China organised a symposium, titled 'Value in the Hands of the Customer', held October 11, in Nanjing, China. The event attracted more than 250 representatives from China's top pig producers and pork integrations. An array of senior speakers from both PIC and the Chinese pig industry shared their latest information.
This included Jerry Thompson, Genus APAC COO; He Qiaoguan, executive vice president of Shennong; Liu Congmin, technical service manager PIC China; Dan Tucker, professor of veterinary medicine at Cambridge University; Liang Zhigang, health assurance manager PIC China; PJ Corns, PIC Global Supply Chain; David Casey, PIC China and Pan Chenjun, senior industry analyst of Rabobank.
[([004_147_rb-image-2713884.jpeg]:inzetmiddel)]
Animine Academy on trace minerals
Paris was the location for the first Animine Academy, an event organised by the European Federation of Animal Science (EAAP) and trace mineral company Animine. The two-day scientific conference, held mid-September, attracted over 100 people coming from all over the world. There were speakers from the Technical University of München, Germany; Agroscope, Switzerland; INRA, France; and Wageningen University, the Netherlands. They gave in-depth reviews on trace mineral nutrition of monogastrics, focusing on zinc and copper.
Andrea Rosati, secretary general of the EAAP, said: "We are pleased to build bridges between science and the industry, when an event with a high scientific content is organised."
Kemin talks on oils and fats
Kemin Industries gathered a professional crowd at a conference in Antwerp, Belgium, centering on oils and fats, this fall. The company organised the event since the variance in the makeup of oils and fats makes it challenging to know how to manage for improved animal performance, meat quality, and profitability.
Nan-Dirk Mulder, Rabobank, spoke on the price of oil. The theme of quality of oils and fats was the topic of the talk by Prof Gerald Shurson, University of Minnesota, USA. Prof Ravindran, Massey University, New Zealand, reviewed how different lipid characteristics influence fat digestion and absorption. Dr Ing Matias Jansen, Kemin Europe, reviewed the tools nutritionists have to improve fat digestion. Prof S.F. Sarge Bilgili, Auburn University, USA, made the link between animal feed and poultry meat quality.
[([005_505_rb-image-2713888.jpeg]:inzetmiddel)]
Once releases novel LED replacement light
Agricultural lighting company Once, headquartered in Plymouth, MN, USA, launched a novel type of LED light for in finishing facilities. Its VPX6 is a rugged LED jelly jar replacement kit designed for easy installation and long life (50,000 hours) in existing jelly jar fixtures.
The lamp screws into an existing jelly jar fixture and eliminates both the bulb and the glass cover. The construction allows it to withstand harsh barn environments while providing many years of trouble free lighting. The VPX6 provides good light quality for humans working in agricultural facilities.
AB Vista: New distributor for Italy
AB Vista, the feed ingredients division of AB Agri, has announced a new partnership with Milan-based distribution company Garzanti Specialties to supply its current enzyme portfolio to the Italian market. The Italian company has a well-established distribution network and is seen as a trusted partner for customers across the Italian animal feed industry.
Releasing figures for the financial year ending September 13, 2015 AB Vista also announced sales growth of more than 20%. Since its establishment in 2004, AB Vista has grown to become a top-three player in feed enzymes and a major supplier of yeast and natural betaine to the global animal nutrition industry.
[([006_505_rb-image-2713889.jpeg]:inzetmiddel)]
Pig slurry pump to Solomon Islands
A customised trolley-mounted slurry chopper pump, designed and built by Landia, is on its way to the Solomon Islands in the South Pacific. The chopper pump will have to pump from several different chambers containing pig slurry for distances of up to 80 m. Utilising the chopper pump with its externally mounted blades elevates the need for separate mixing due to the mixing action created by the spinning knife directly in front of the large pump inlet.
Easy to use by simply lifting a couple of slats or manhole to allow the chopper pump to be winched down into the slurry, the 5.5 kW unit (1,500 rpm) can be lowered with ease into each chamber. This Landia slurry pump is easy to manoeuvre between tanks and buildings.
Adisseo listed on Shanghai Stock Exchange
Adisseo, animal nutrition and feed additive company and subsidiary of China National Bluestar, has become quoted on the Shanghai Stock Exchange. Adisseo is now in a position to access Chinese capital markets to finance its ambitious development projects.
"This unprecedented public listing in Shanghai is the recognition of Adisseo's excellent performance and a wonderful opportunity to achieve our long-term objective of firmly establishing Adisseo as a key player in the health & nutrition segment," said Jean-Marc Dublanc, GM of the newly listed company.