Brazil to supply ractopamine-free pork to Russia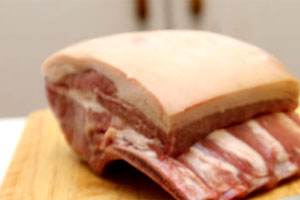 Brazil said on Monday that it had temporarily banned the feed additive ractopamine and other beta blockers that promote muscle growth in animals such as pigs and cattle because it fears being shut out of its largest importer, Russia.
The ban will take effect until Brazil can set up a segregation system for beef and pork produced for foreign markets –  where ractopamine is banned in meat, said Carlos Mota, a representative of the Agriculture Ministry.

Ractopamine is in a class of drugs known as beta inhibitors or blockers that counteract the effects of adrenaline on the nervous system and slows the heart rate. In livestock, it promotes muscle gain.

Mota said the ministry had banned ractopamine and other so-called beta inhibitor drugs since 12 November , after Russia said it would require future meat imports to be free of the drug and that some exporting states would have to certify their meat.
The step has been welcomed by Russian veterinary authorities and the heads of the Meat Unions. In particular the head of the Union of Meat Producers, Sergey Ushin, reported that Brazil has already used a separate system for ractopamine in growing pigs, which involves feeding of the additive only to those animals which were intended for export to countries where meat with ractopamine is allowed.

According to experts in Brazil only about 20% of pigs were receiving ractopamine. In contrast Canadian farmers fed this additive to 50% of pigs, while in USA this figure is about 80%.