Brazil supplies Russia with pork at lower price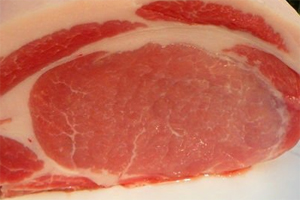 In October Brazilian pork exporters started to supply the Russian market with pork at a lower price, said vice-president of the Brazilian Association of Producers of Animal Protein, Rui Eduardo Vargas Saldanha.
"According to our data, in September, the prices (for delivered pork in Russia) were lower, taking into account the requests of the Russian authorities and the importers. On particular commodity items the decrease amounts to 50%," said the vice-president.
He added that at the current prices Brazil soon may export 25,000 tonnes per month to Russia.
According to officials static information, in September sales of Brazilian pork in Russia totalled 17,065 tonnes of the total worth US $ 88 million, which is 20% more, than in the previous month. Compared to the September of last year the volume of the supplies rose by 76.75%, and the revenues of exporters increased by 172.87%.
More than that, last month 39.6% of all exports of Brazilian pork went to Russia. The second most important export market for Brazilian pig farmers became Hong Kong with 20.57% of total exports.