Brazil pork producers want Bolivian soy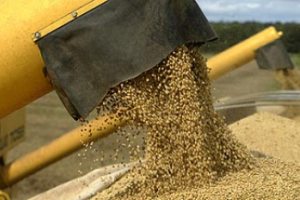 Persistent drought has shrunken Brazil's domestic supplies of soy, and now producers are lobbying the government to approve soy imports from neighbouring Bolivia, Reuters reports.
Brazil's pig farmers want to import 300,000 tonnes of Bolivian soybeans to feed their livestock.

Brazil's soybean crop, which finished harvest in May, fell to roughly 65 million tonnes from a record 75 million tonnes the year before due to dry weather.
Analysts said farmers were lured by high prices on international markets and the local feeds industry had not prepared adequately for the drought by storing soybeans.
"In the first half of the year China bought a lot of Brazilian soy, so now our stock is zero, in fact it is probably negative," said Alexandre Mendonca de Barros, director of Sao Paulo-based consultancy MB AGRO said.
Given that this would be the first time that Bolivian soy would be purchased, the federal government is proceeding cautiously.
Industry groups and conglomerates in southern Brazil have imported small amounts of soy from Paraguay in the past weeks but the government has not stepped in on their behalf.
Brazil is harvesting a record corn crop, despite the lack of soybean. Brazil's exports are expected to reach unprecedented levels in the coming future.