Brasil Foods eyes Brazilian pork assets of French processor Doux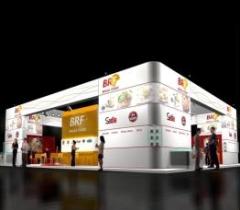 Brazilian poultry and pork processor Brasil Foods is in talks to acquire pork production assets from its French rival Doux in Rio Grande do Sul state, the company said earlier this week in a regulatory filing.
The company said it would involve Doux's hog production and slaughtering operation in Ana Rech, state of Rio Grande do Sul. These negotiations do not involve the acquisition of any brand.
BRF will notify the market appropriately and with immediate effect as to any concrete fact resulting from the negotiations mentioned herein.
Groupe Doux is a France-based producer, marketer, and supplier of poultry and processed poultry products. The group has reportedly been struggling since 2009 to honour debt payments, particularly to firms that deliver animals for slaughter at the company's plant.
Brasil Foods' acquisition of new properties is still part of the company's growth strategy following the approved merger of Sadia and Perdigão. The merger, approved in July by Brazilian regulators, restricted the company's use of the Perdigao brand for five years, and required sale of up to 80% of its domestic production infrastructure.
Related websites:
• Brasil Foods
• Groupe Doux