Better breeding with new AI on outdoor units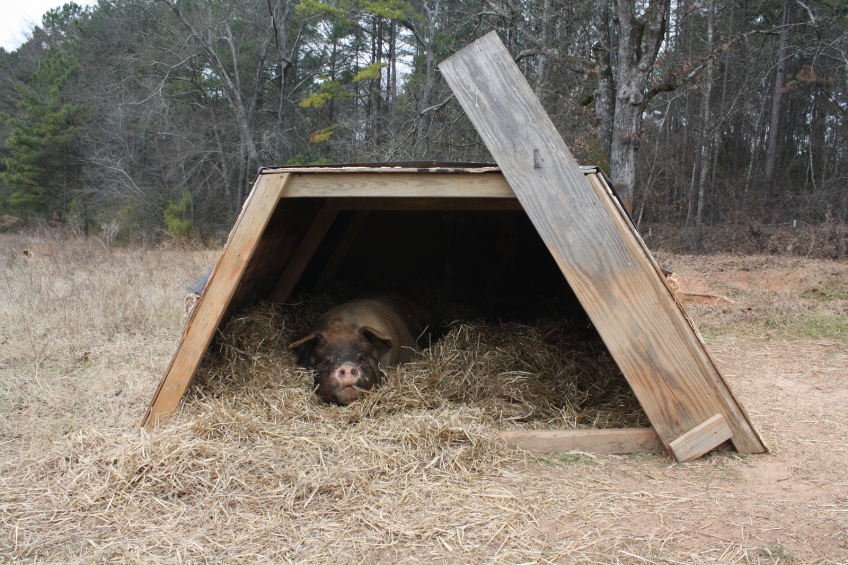 Breeding efficiency in UK pig production could be given a boost by a new way of carrying out artificial insemination on outdoor units.
A system designed by pig breeding development company Rattlerow Farms aims to lift productivity on outdoor systems by helping raise efficiencies and realise the genetic potential of dam lines. Rattlerow Farms hopes that by enabling stockmen to pay closer attention to detail, its system will help the industry reach its target of rearing an additional three piglets a sow a year.
Ian Gillies, Rattlerow Farms' AI and genetic production manager, said many serving systems on outdoor units were poor and not conducive to achieving good rates of conception.
Moveable breeding units
To address shortfalls in the system, Rattlerow Farms embarked on a Bpex-funded project with Easey Pigs to develop service pods – moveable breeding units that help stockmen service animals more efficiently. The pods consist of multiple cubicles that run alongside a central boar pen. The system can be adapted to take as many pigs as needed.
"The cubicles comprise a solid section at the front, which prevents distraction, giving the sows full sight, smell and touch of the boar," Mr Gillies told the Bpex pig innovation conference at Stoneleigh Park, Warwickshire. "The compromise is that there is no nose-to-nose contact, but we have found that the sows are still stimulated and the system allows stockmen to carry out the AI quickly and efficiently." Mr Gillies said it was too soon to know the full impact the system had had on sow performance, but early results were encouraging.
Important thing in AI is the detail
"We know that it's quicker and that it's more efficient in terms of time and labour savings," he said. "Instead of one person at a time doing it, we have two people in there and getting finished in a few hours. The downside of the system is that it's very efficient and it can run away with you if you let it. The important thing in AI is the detail, and you can go really fast with this if you want, but then you can have problems."

Mr Gillies said costs for the system were between £7,000 and £10,000 depending on the quality of the system, though farmers may wish to modify their own system to make it cheaper. "If you have poorer insemination rates then the improvement the system could bring would make it well worth the investment," he said. The pods could help standardise the outdoor service system, helping stockmen improve their AI techniques and reducing lost potential, he added. "With this system I would say it's an achievable goal to reach an additional three piglets per sow per year, especially on units that are not in the high numbers already."