Belarus reduces pork production volume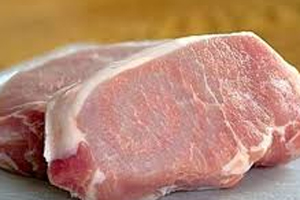 Belarus faces a drop in pork production, according to official information. With a fall in production each month.
For instance, in August pork production declined 29.5% or by 5,800 tonnes year-on-year. In January-August of 2014 pork production amounted to 113,000 which is considerably than lower the same figure of 2013, stated the report of the National Statistical Committee of the Republic of Belarus."
The decline in pork production in the country has caused concern for president Alexander Lukashenko.
At a recent government meeting, the president stated that the country have all necessary resources for the recovery of the pig industry. "In all regions of Belarus, large pig-breeding farms have already been built, which produce pork not only for the domestic market, but also for export supplies," according to him.
"Recovery of pork production is not only an economic issue, but also a food security issue for the country," added the president. He further stated that the problem should be solved before 1 April 2015.
Experts think that the main reason for the fall of pork production in Belarus is the low effectiveness and margins of the local pig farms. Locally based enterprises also have a lack of sales markets and thus do not have to work at full capacity.