Belarus considering buying pork from Russia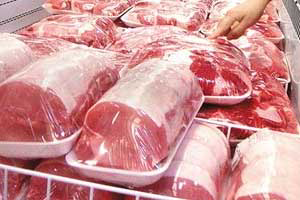 Belarus is considering buying pork from Russia to satisfy the demand of Belarusian meat processing enterprises, reported local media BelTA referring to the statement of Alexei Bogdanov, head of the Central Office for Foreign Economic Activities of the Belarusian Agriculture and Food Ministry.
"The possibility of buying pork from a number of Russian companies, including the Russian agribusiness holding company Miratorg, for the sake of satisfying demand of Belarusian processing enterprises is being considered," said Alexei Bogdanov.

The official sated that Belarus has not been importing Russian pork recently because Belarus has been able to satisfy the domestic demand on its own. Apart from that, deliveries of pork and even fodder of animal origin from Russia have been suspended due to the spread of African Swine Fever (ASF) in Russia.

At the same time, Belarus last year experienced a 10% drop in its pig population due to several outbreaks of ASF, and currently also faces a lack in pork production on the domestic market.
According to Bogdanov, Belarus will decide on importing Russian pork after auditing Russian meat-processing enterprises. During a joint session of the boards of the Belarusian Agriculture and Food Ministry and the Russian Agriculture Ministry in Minsk on 17 March the sides agreed to resolve the problem of allowing Belarusian companies to resume pork export to Russia soon.

Specialists from the Federal Service for Veterinary and Phytosanitary Surveillance of Russia, Rosselkhoznadzor, will have to examine Belarusian enterprises before that happens. In turn, in accordance with the arrangements Belarusian specialists will visit a number of Russian enterprises with a view to resume imports to Belarus.