Australian supermarket wants cameras in farms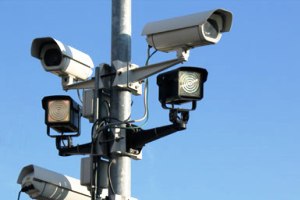 Australian farmers may soon have to mount surveillance cameras in their animal sheds and farm yards if they want to continue to supply supermarket Coles with farm produce, reports The Australian.
The Coles head of policy and quality for supermarkets, Jackie Healing, suggested farmers might have to consider having permanent cameras running so retailers could assure customers that their food carried a guarantee of humane animal treatment from paddock to plate.
Animals Australia campaign director Lyn White said mandatory CCTV in abattoirs and on farms would be applauded by animal protection groups.
"Abattoirs and producers who are confident that they can meet community expectations should welcome such an initiative; it would also reassure consumers that retailers were taking community concerns about animal welfare seriously," White said.
Outraged farmers
Farmers are outraged, claiming the plan is an invasion of their privacy, as their farms are their homes. They accused Coles of misusing its market power.
Healing told a gathering at Queensland Royal Show in Brisbane that if farmers had nothing to hide, and were treating their animals well, the idea should not be a problem.
"If you take a model from the UK, for example, you cannot supply Tesco with lamb unless you've got a camera permanently running in your abattoir," she said.
Australian Farm Institute director Mick Keogh said the Coles proposal lacked context, and appeared to be a cynical appeal to well-heeled consumers.
Keogh asked how the purported concern for their customers matched Coles's recent ratcheting up of billion-dollar imports of cheaper frozen vegetables and processed foods from overseas without asking for any similar supply chain guarantees.
Victorian Farmers Federation pig president John Bourke, who runs a large piggery, said he was disgusted with the idea.
"It's the sheer hypocrisy of it . . . They just keep on importing bacon from overseas and pretending it is Australian."